>
>
HSE Waste & Recycling inspections highlights current safety standards
HSE Waste & Recycling inspections highlights current safety standards
Freedom of Information (FoI) request highlights HSE safety concerns within the waste and recycling sector.
At ZoneSafe, we're proud to work closely with waste and recycling businesses across the UK to enhance workplace safety. Whilst the sector has thankfully seen a reduction in fatalities in recent years, it continues to rank highly for non-fatal accidents and is still very much considered a high-risk industry.
Health & Safety Executive (HSE) data recently obtained by ZoneSafe via a Freedom of Information (FoI) request, shows the sector remains firmly under the spotlight with the HSE maintaining regular targeted inspections of waste and recycling sites.
HSE Site Visits
FoI data reveals that the HSE conducted 610 inspections of waste and recycling sites between October 2022 and the 20th March 2023, 20% more than the planned 500 visits. Site visits were conducted as part of the Waste and Recycling Sector Workplan 2022-2023, which was implemented in 2022 in response to HSE concerns around poor health and safety standards in the sector and the top two priorities were identified as:
To reduce the number of people being struck by moving vehicles.
To reduce the number of workers being caught in moving machinery.
Alarmingly, the FoI data reveals a material breach rate of 43 per cent, meaning around 260 of the 610 sites visited, contravened current health and safety rules.

Accidents involving a moving vehicle
Such a high percentage of safety contraventions is certainly cause for HSE safety concerns and shows there is still much to be done to improve the safety of waste and recycling workplaces. Latest HSE figures show there was one worker death reported in 2021/22, however over the previous five-year period, (2017/18-2021/22), 27 workers lost their lives with 10 of these due to being struck by a moving vehicle.
Sadly, the industry also continues to be plagued by non-fatal accidents, many of which are life-changing. In 2021/22, there were 1,555 non-fatal worker injuries reported, 89 (6%) of which were due to being struck by a moving vehicle.
The previous five-year period, (2017/18-2021/22) saw 8,026 reported non-fatal injuries, of which 445 (6%) were reported as due to being struck by a moving vehicle.
It's also important to note that these figures only relate to reported accidents. It is believed only around half of non-fatal accidents ever get reported so the actual numbers are likely to be substantially more.
The data highlights the considerable risks workers face every day at waste and recycling sites, and the vital need for robust procedures around site safety and moving vehicles and machinery.
By raising awareness of hazards and physically separating people and vehicles where possible, risk can be significantly reduced and many accidents are completely avoidable. Waste and recycling businesses need to follow HSE guidelines, address known risks in an effective way and commit to safe working practices in order to avoid risk to life and damage to reputation.
ZoneSafe Proximity Warning Systems are easily installed in such sites to protect those working in close proximity to moving vehicles including shovel loaders, forklifts and HGVs. ZoneSafe makes a real difference to site safety by providing greater awareness to drivers and pedestrians, alerting workers of potential hazards before an accident occurs.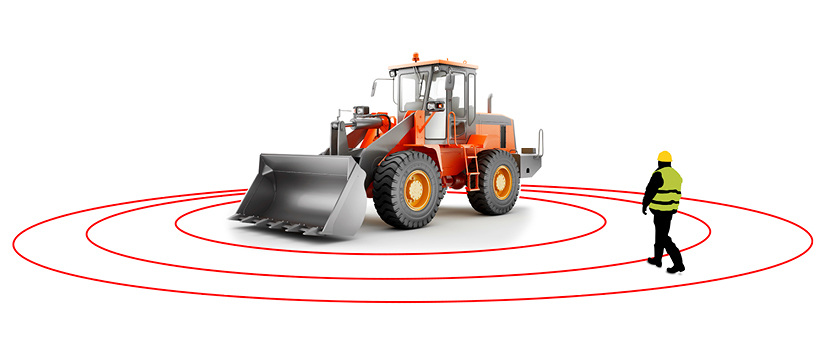 The Freedom of Information Act
The Freedom of Information Act 2000, provides public access to information held by public authorities in England, Wales and Northern Ireland.
Under the Act:
public authorities are obliged to publish certain information about their activities; and
members of the public are entitled to request information from public authorities.
Information relating to Scotland is available under the act for UK-wide public authorities based in Scotland, while the Freedom of Information (Scotland) Act 2002, holds information for Scottish public authorities.