When work is undertaken above ground and at height, materials, equipment or tools can be accidentally dropped, causing significant risk to personnel working on the ground below.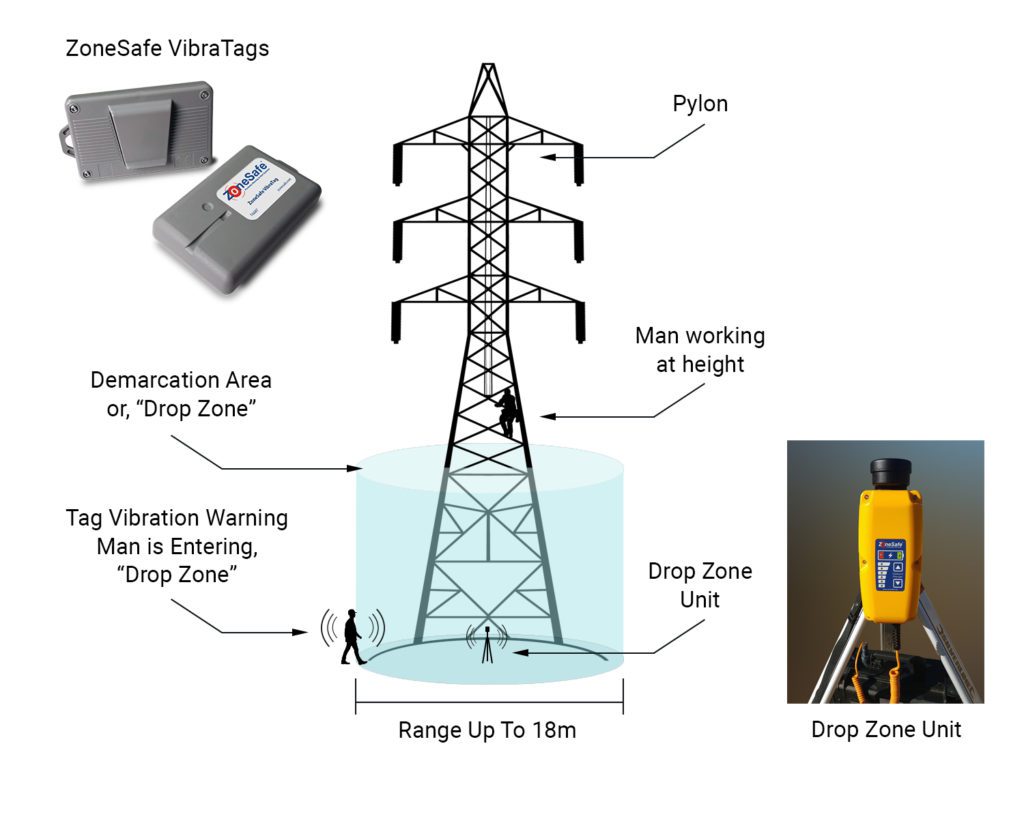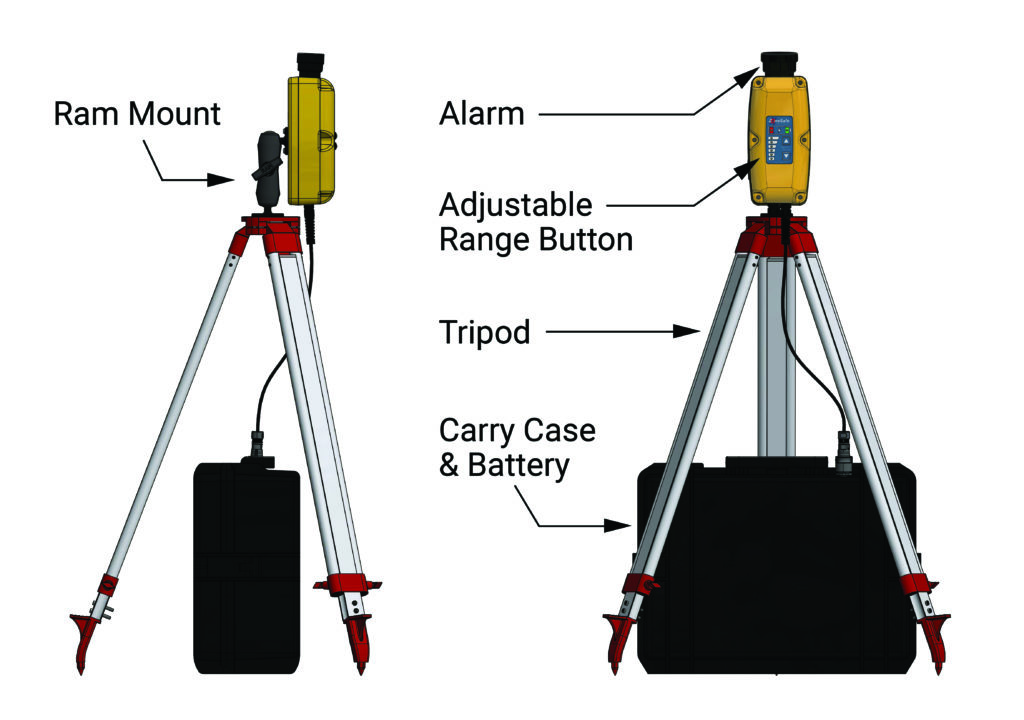 ZoneSafe DropZone
ZoneSafe Drop Zone is a proximity warning and alert system used to protect groundworkers from being struck by falling objects. Click on the download link below for more information.
All groundworkers wear a ZoneSafe Tag. This ensures they are detected when entering the drop zone.
The Drop Zone Detection Unit is set up underneath the overhead work area and creates an invisible demarcation zone around the area of up to 18m diameter.
An audible and visual warning from the unit alerts all workers when they enter the zone.
The tag will also vibrate indicating to the groundworkers of the potential danger within the drop zone.
When the worker exits the drop zone, the alarm stops.
Download Solution
Helping you achieve zero work related injuries in your industrial working environment
Specialising in the prevention of accidents, our technology has provided industrial safety solutions for over 30 years. Working together with our customers, we create safer places to work in many different industries all over the world today, tomorrow, and for future generations. Let us solve your safety challenges.
Clients we've worked with
Our Experience Speaks for itself
years experience in providing smart detection safety solutions
We've reduced the risk of injury to more than 16000 people in the last year
We've significantly increased the safety of our customers in over 25 countries worldwide
Get in touch
ZoneSafe Head Office
Avonwood Developments Ltd,
Knoll Technology Centre,
Stapehill Road, Wimborne,
Dorset, UK, BH21 7ND
Call Us
+44 (0)1202 868000
Email Us
sales@zonesafe.com
All ZoneSafe proximity warning safety solutions are manufactured and distributed by Avonwood Developments Ltd
Find out more about some of the safety solution challenges we have faced here
Download Your FREE Guide To Improving Worksite Safety
Please provide your email address below to download your copy and learn how to reduce the risk of vehicle-pedestrian collisions.