Become a Distributor and Reseller for ZoneSafe!
Get inside information on new product releases, receive support, product training and advice whilst having the opportunity to sell ZoneSafe at a competitive distributor rate. What's not to like? Become a ZoneSafe distributor and reseller today!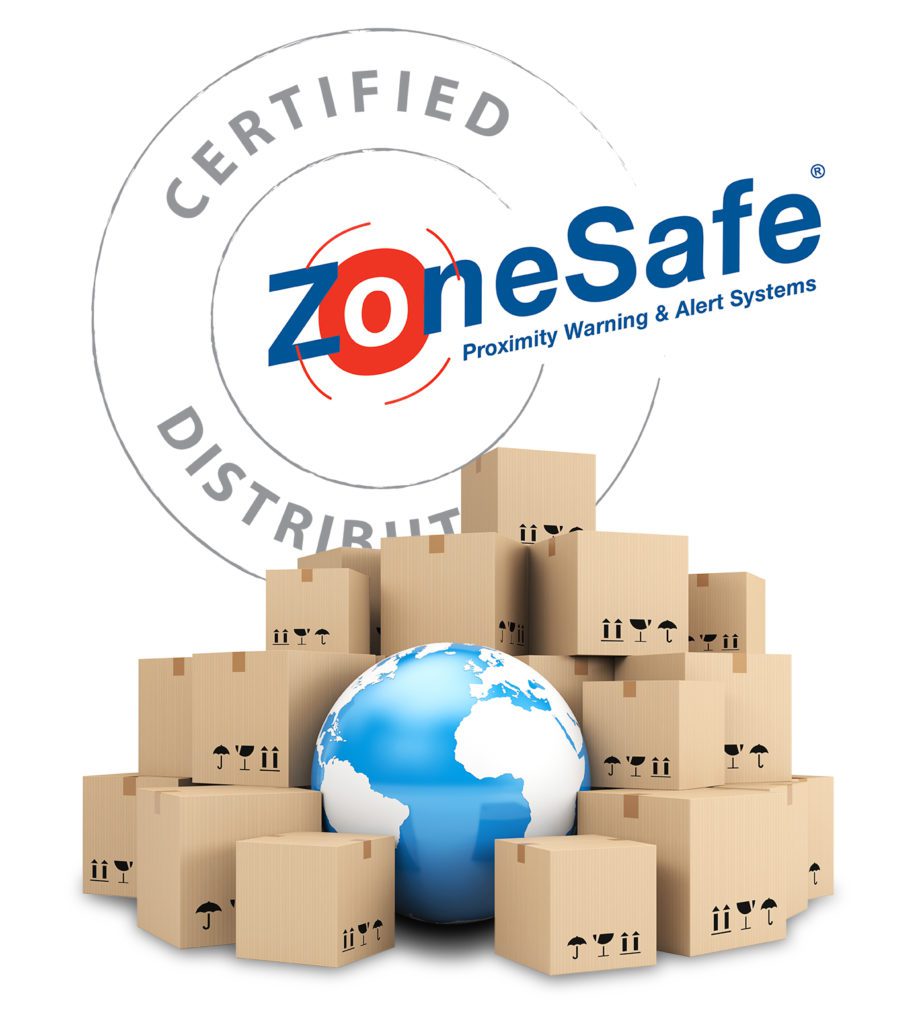 The benefits of becoming a ZoneSafe reseller
With over 30 years of experience manufacturing and selling safety detection products and technology, we are extremely well placed to provide everything you need to become a successful ZoneSafe Distributor or Reseller.
Whether you are based locally or internationally, contact us using the link below for more information.
Competitive Pricing

Full Product Training

Support & Advice

Generated Leads (where applicable)

Valuable Related Revenue Stream

Unique ZoneSafe Demonstration Kits

Opportunity to significantly increase your income
Australia
IMS Global – Castlereagh, NSW, Australia
Czech Republic & Slovakia
3C Systems s.r.o. – Lidicka 1262, Otrokovice, 76502
France
Brigade Electronics FRANCE SAS – Siege social 92 avenue Robert Buron 53000 Laval, France
Germany
ICOdata GmbH – Werner-Heisenberg-Str. 463263 Neu-Isenburg
Brigade Elektronik GmbH – HavelstraBe 21, 2539 Neumunster, Germany
India
Suraj Informatics – Mumbai, Maharashtra, India
Ireland
Brigade Electronics (UK) Ltd – 1Brigade House, The Mills, Station Road, South Darenth, DA4 9BD
Prolift Handling Ltd.– 601, Western Industrial Estate, Dublin 12, Ireland
Northern Ireland
Gas and Controls Ltd – 156 Woodburn Road, Carrickfergus, BT38 9AB
Italy
Brigade Elettronica srl – Corso Trapani, 16, 10139 Torino, Italy
Kairos S.R.L.S. – Via S. Caboto, 7 30173 Venice
Mexico
Carstore (Tecno Products) – Esperanza 53, Santa Ines, Azcapotzalco, 02140, CDMX, Mexico
Netherlands
Brigade Electronics BV – Ambachtstraat 8, 7587 BW de Lutte, The Netherlands
Norway
OneSafe Solutions – Soltunvegen 1, 4050 Sola, Norway
Panama, Central America & Dominican Republic
Top Industrial Corp – Panama City, Chilibre, San Vicente, Milla 15, Avenida Transistmica, casa No.86
Poland
Brigade Electronics (Polska) sp. z o.o. – ul. Olszewskiego 6, 25-663 Kielce. Poland
Romania
Forklift Safety Systems – Timisoara, Piata Unirii Nr.3, jud. Timis, 300058
Singapore (South East Asia)
Automation Support Services Pte Ltd – 60 Kaki Bukit Place, #08-13 Eunos Techpark Singapore 415979
South Africa
FMS Technology CC – Unit 20, Ivy Park, 3 Ivy Rd, Pinetown, 3610
Real Telematics Ltd – Unit 8-10 Wareing Park, 2 Wareing Road, Pinetown, 3610
South America
Siselec SA – Espinosa 1045 Ciudad de Buenos Aires C1405 AMM CABA Argentina
Raypac – Av. Miter 3690, Munro, Buenos Aires, Argentina
Nexxus – Criciuma, Santa Catarina, Brazil
Marpress – Rua Barbosa de Rezende, 245 – Grajaú Belo Horizonte / Minas Gerais, Brazil
Insucam – Sierra Nevada, Antofagasta, 10939-20, Chile
Edity – Urdesa calle 6ta. 405A y Av. Las Lomas, Guayaquil – Ecuador
Top Industrial Corp  – Colombia (See Panama for contact details)
United Kingdom
Brigade Electronics (UK) Ltd – Brigade House, The Mills, Station Road, South Darenth, DA4 9BD
Sim Safety – Unit 3, Manor Way, Fairview Industrial Park Marsh Way, Rainham, Essex RM13 8UG
Forkway Group – Unit 7 Corinium Industrial Estate, Raans Road, Amersham, Buckinghamshire, HP6 6JQ
United States
Cisco Eagle – 2120 Valley View Lane Dallas Texas, 75234
Safe 2 Cross – 1905 Amanda DR. Jonesboro, AR 72401
Intella Parts Company LLC – 196 – 120th Avenue, Holland MI 49424
Bulwark Safety Systems – 7720 NE Hwy 99, Suite D-464 Vancouver, WA 98665
Get in touch
Zonesafe Head Office
Avonwood Developments Ltd
Knoll Technology Centre,
Stapehill Road, Wimborne,
Dorset, United Kingdom, BH21 7ND
Call Us
Download Your FREE Guide To Improving Worksite Safety
Please provide your email address below to download your copy and learn how to reduce the risk of vehicle-pedestrian collisions.