>
Distributors and Resellers
Become a Distributor and Reseller for ZoneSafe
Get inside information on new product releases, receive support, product training and advice whilst having the opportunity to sell ZoneSafe at a competitive distributor rate. What's not to like? Become a ZoneSafe distributor and reseller today!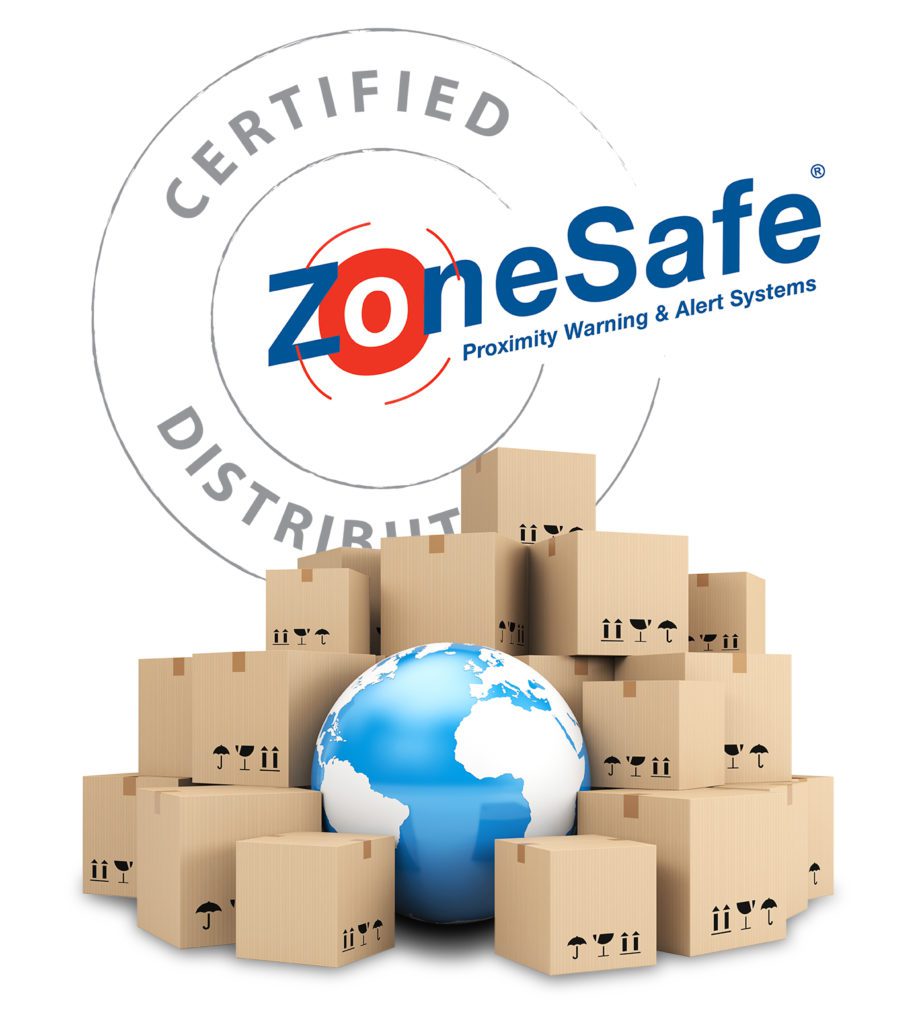 The benefits of becoming a ZoneSafe reseller
With over 30 years of experience manufacturing and selling safety detection products and technology, we are extremely well placed to provide everything you need to become a successful ZoneSafe Distributor or Reseller.
Whether you are based locally or internationally, contact us using the link below for more information.
Competitive Pricing

Full Product Training

Support & Advice

Generated Leads (where applicable)

Valuable Related Revenue Stream

Unique ZoneSafe Demonstration Kits

Opportunity to significantly increase your income
Australia
IMS Global – Castlereagh, NSW, Australia
Czech Republic & Slovakia
3C Systems s.r.o. – Lidicka 1262, Otrokovice, 76502
France
Brigade Electronics FRANCE SAS – Siege social 92 avenue Robert Buron 53000 Laval, France
Germany
ICOdata GmbH – Werner-Heisenberg-Str. 463263 Neu-Isenburg
Brigade Elektronik GmbH – HavelstraBe 21, 2539 Neumunster, Germany
India
Suraj Informatics – Mumbai, Maharashtra, India
Ireland
Brigade Electronics (UK) Ltd – 1Brigade House, The Mills, Station Road, South Darenth, DA4 9BD
Prolift Handling Ltd.– 601, Western Industrial Estate, Dublin 12, Ireland
Northern Ireland
Gas and Controls Ltd – 156 Woodburn Road, Carrickfergus, BT38 9AB
Italy
Brigade Elettronica srl – Corso Trapani, 16, 10139 Torino, Italy
Kairos S.R.L.S. – Via S. Caboto, 7 30173 Venice
Mexico
Carstore (Tecno Products) – Esperanza 53, Santa Ines, Azcapotzalco, 02140, CDMX, Mexico
Netherlands
Brigade Electronics BV – Ambachtstraat 8, 7587 BW de Lutte, The Netherlands
Norway
OneSafe Solutions – Soltunvegen 1, 4050 Sola, Norway
Panama, Central America & Dominican Republic
Top Industrial Corp – Panama City, Chilibre, San Vicente, Milla 15, Avenida Transistmica, casa No.86
Poland
Brigade Electronics (Polska) sp. z o.o. – ul. Olszewskiego 6, 25-663 Kielce. Poland
Romania
Forklift Safety Systems – Timisoara, Piata Unirii Nr.3, jud. Timis, 300058
Singapore (South East Asia)
Automation Support Services Pte Ltd – 60 Kaki Bukit Place, #08-13 Eunos Techpark Singapore 415979
South Africa
FMS Technology CC – Unit 20, Ivy Park, 3 Ivy Rd, Pinetown, 3610
Real Telematics Ltd – Unit 8-10 Wareing Park, 2 Wareing Road, Pinetown, 3610
South America
Siselec SA – Espinosa 1045 Ciudad de Buenos Aires C1405 AMM CABA Argentina
Raypac – Av. Miter 3690, Munro, Buenos Aires, Argentina
Nexxus – Criciuma, Santa Catarina, Brazil
Marpress – Rua Barbosa de Rezende, 245 – Grajaú Belo Horizonte / Minas Gerais, Brazil
Insucam – Sierra Nevada, Antofagasta, 10939-20, Chile
Edity – Urdesa calle 6ta. 405A y Av. Las Lomas, Guayaquil – Ecuador
Top Industrial Corp  – Colombia (See Panama for contact details)
United Kingdom
Brigade Electronics (UK) Ltd – Brigade House, The Mills, Station Road, South Darenth, DA4 9BD
Sim Safety – Unit 3, Manor Way, Fairview Industrial Park Marsh Way, Rainham, Essex RM13 8UG
Forkway Group – Unit 7 Corinium Industrial Estate, Raans Road, Amersham, Buckinghamshire, HP6 6JQ
United States
Cisco Eagle – 2120 Valley View Lane Dallas Texas, 75234
Safe 2 Cross – 1905 Amanda DR. Jonesboro, AR 72401
Intella Parts Company LLC – 196 – 120th Avenue, Holland MI 49424
Bulwark Safety Systems – 7720 NE Hwy 99, Suite D-464 Vancouver, WA 98665
Brigade Electronics US – 1976 W Tyson Road, Portland, IN 47371
Get in touch
Zonesafe Head Office
Avonwood Developments Ltd
Knoll Technology Centre,
Stapehill Road, Wimborne,
Dorset, United Kingdom, BH21 7ND
Call Us