>
>
HSE to target Waste & Recycling sector with 500 unannounced site inspections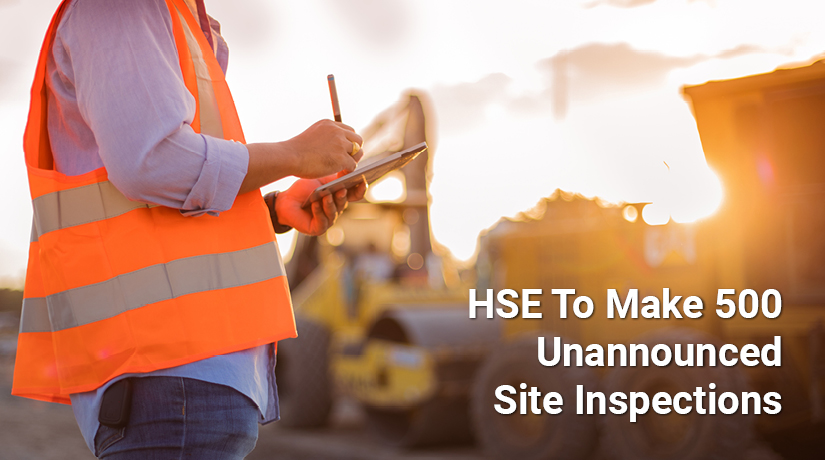 HSE to target Waste & Recycling sector with 500 unannounced site inspections
The Health & Safety Executive to make 500 unannounced site inspections following an unacceptable number of fatal and serious injuries.
The HSE's programme will cover the whole of Great Britain, targeting machinery guarding and moving vehicles following a series of fatal and serious injuries in the waste and recycling sector.
The Health and Safety Executive (HSE) has confirmed that it will make 500 unannounced site inspections across Great Britain from now until March 2023 as part of its machine safety programme.
A spokesperson for the HSE told industry publication Letsrecycle.com that the move comes after an "unacceptable number of fatal and serious injuries" in the waste and recycling sector. The site visits will target the two issues that account for the most fatal injuries- namely machinery guarding and moving vehicles, which the HSE refers to as 'workplace transport'.
Research released by the regulator in December 2021 showed that between 2016-2017 and 2020-2021, 30 per cent of workplace injuries took place after employees came into contact with moving machinery.
The site visits will allow inspectors to work with small and large companies in the waste and recycling sector to identify areas that require measures to control specific risks, such as the use of moving vehicles around pedestrians. Inspectors will also assess the suitability of health and safety management arrangements for machinery and workplace transport. This will also allow the HSE to "promote sustained compliance" and undertake enforcement where necessary.

Proximity Warning systems are crucial to ensure compliance
With the HSE taking such decisive action, it is imperative that companies up their safety game and ensure compliance or face potentially long legal battles and eye-watering fines that can result from accidents at work.
The HSE Workplace Transport Safety Document has indicated that proximity warning solutions remain a robust workplace safety solution. ZoneSafe's proximity warning solutions make it possible to segregate people and vehicles even when there is not enough physical space for totally separate routes. The system is simple, but the impact on safety is dramatic. At ZoneSafe, we are all too aware of the safety challenges waste and recycling companies face. We work with businesses within the sector and have seen first-hand the positive effect of ZoneSafe technology on worker safety.
ZoneSafe's technology makes segregation possible, whatever the layout and space available. The proximity warning solution raises user awareness of nearby threats and can interact with vehicles, safety barriers and hazards to produce physical, audible, and visual alerts. The system is fitted to fixed hazards and vehicles to create an invisible detection zone in high-risk areas. Pedestrians, operators and even assets are then fitted with wearable tags that might vibrate, sound an alarm, light up or deliver a combination of alerts to raise the alarm.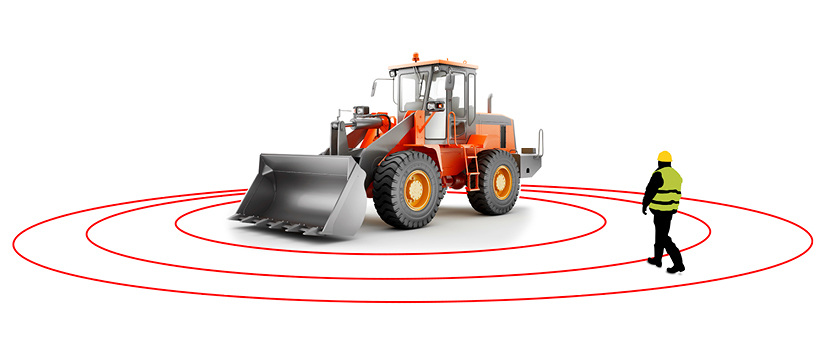 ZoneSafe's proximity warning solutions can be used to solve a range of challenges in a variety of sectors. The system can operate in areas with low lighting and poor visibility, at height, around blind spots, at crossing points and around aircraft and forklifts. The solution can be applied in fully-automated environments to protect robotics and other assets from vehicles operating in proximity. The system can also be tweaked to suit individual workplaces and adapted to meet very specific challenges.
Systems are designed to help prevent commonly occurring workplace accidents by raising situational awareness and alerting workers to safety hazards. ZoneSafe designs and delivers intelligent safety solutions to the waste and recycling sector, utilising innovative technology which can be adapted to work in almost any situation to improve safety across entire work sites.
ZoneSafe's Safety detection technology is used to create safer working environments protecting people, vehicles, assets and infrastructure. In many cases, active tags can be worn by personnel, fitted to assets or set up around hazards. They are identified by the system when entering the detection zone. This triggers an audible and visual alert, warning vehicle operators of the tag's close proximity to the vehicle. Tags do not require a line of sight and will be detected regardless of obstructions, blind spots or poor visibility, making them suitable for a wide range of worksites.
By providing an alert to highlight unsafe behaviour, awareness is immediately raised, and users are encouraged to stop and consider their actions. This leads to raised awareness and behavioural change. A system that detects and alerts the user before a collision with a moving vehicle, for example, could be the difference between life and death. The end goal of this type of technology is for safe actions to become habitual, driving more automatic safe behaviour whilst being supported by a real-time alert system.