>
Creating a Safe Working Place
Worried about the risk of person-to-vehicle collisions?
We know how difficult it is creating a safe workplace, especially when vehicles and people work near each other, with blind corners, poor visibility and restricted line of sight just some of the issues. To make it even harder, every workplace is different. So you may even have wondered if a safety system could work in your unique environment. Be confident in the safety of your workforce with ZoneSafe.
Industry 

Knowledge
We started business developing safety systems to prevent the tampering of refuse lorries. That was 20 years ago. But, we quickly realised our technology could save lives in workplaces with different challenges – preventing catastrophic collisions between vehicles and workers. So now ZoneSafe reduces accidents by alerting drivers and pedestrians of dangers – often BEFORE they can be seen.
The Right Technology To Fit Your Environment
We believe that people have the right to be without fear of accident—no matter where they work. And as manufacturers and sellers of ZoneSafe technology, we're in a unique position to understand both technology adaptations and our customers' needs. 
Are you ready to start creating a safe workplace?
Get in touch now, before it's too late – Book your free safety consultation now!
We work to a number of internationally recognised standards, including CE, FCC and RED. Because we manufacture our own products, we can tailor our solutions to suit your needs. And because we are ISO 9001 certified, we demonstrate the ability to consistently provide products and services that meet customer and regulatory requirements. Our products are manufactured to the highest standards.
More information on our ISO9001 accreditation can be found on our company website www.avonwood.co.uk or click here.
For more information regarding our compliance and conformity, click here.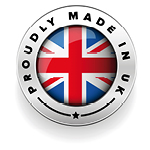 Clients we've worked with