HSE issue shovel loader safety notice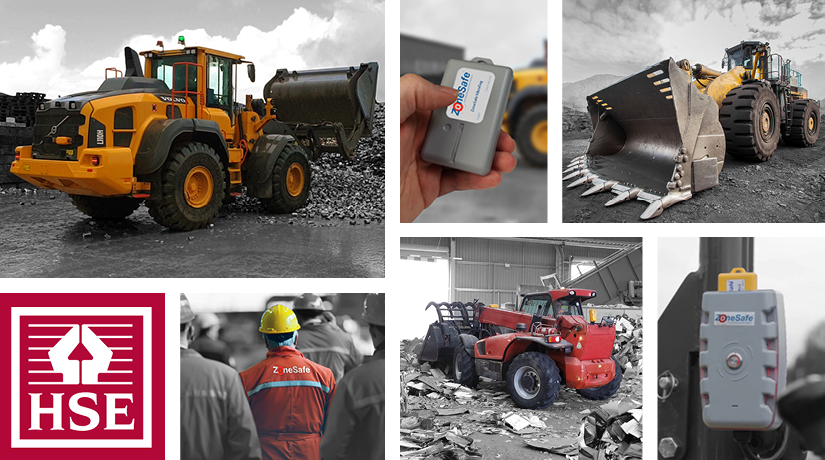 HSE issue shovel loader safety notice
The Health & Safety Executive recently issued an alert around the use of wheeled loading shovels following nine deaths from vehicle/pedestrian collisions in the past four years. The waste and recycling industry has been particularly impacted by the alert with six of the fatalities taking place within the sector.
The investigation identified that poor visibility was a key contributing factor in the accidents with the bucket, engine and pillars obstructing the driver's view. The use of meshed view panels on buckets fitted by some manufacturers was deemed ineffective at reducing the risk. These incidents have not only thrown a spotlight on the design and safety of wheeled loading shovels but on the continuing issue of pedestrian safety around manual handling equipment in industrial workplaces and on worker safety within waste and recycling.
Tragic accidents like this remind us of the consequences of insufficient safety precautions around workplace transport and particularly highlights the risk of vehicle-pedestrian collision. The HSE has recommended businesses using wheeled loaders should ensure workplace transport risk assessments are reviewed and reiterated the need for 'rigorous segregation between pedestrians and vehicles.' Segregation is the most effective way to reduce the risk of vehicle-pedestrian collisions and HSE Inspector Tim Small suggested as part of his assessment, that where segregation is not possible, larger capacity buckets and wheeled loaders should not be used at all. HSE issue shovel loader safety notice
How ZoneSafe can help
ZoneSafe Vehicle to Person Alert is a Proximity Detection System that alerts drivers to personnel working in close proximity to vehicles. The innovative system dramatically reduces the risk of vehicle/pedestrian collisions providing an effective way to protect people, assets and property.
How does it work?
A detection antenna is fitted to the vehicle creating an invisible detection zone that surrounds the vehicle. This can be adjusted to between 3-9 metres away from the vehicle.
An in-cab control unit is also fitted to the vehicle within the operators reach.
Personnel working in the area wear active RFID tags – these can be fitted to clothing, worn on a lanyard or simply placed in the pocket.
When the detection zone is breached, an audible/visual alarm from the control unit alerts the driver of pedestrians in close proximity to the vehicle, and a vibration alert warning is delivered to the pedestrian tags to warn pedestrians of approaching vehicles*.
The intelligent safety solution has been successfully used within the waste and recycling industry for the last couple of years. Recent purchases by Thamesdown Recycling (Swindon), and glass recycling firm Recresco (Ellesmere Port), have installed ZoneSafe Vehicle To Person Alert. Both companies have significantly reduced the risk of accidents between pedestrians and moving vehicles thanks to ZoneSafe's safety solution.
Recresco director Eric Gent commented:
'We have a strong commitment to worker safety with robust safety systems in place to ensure that wherever possible, pedestrians and plant are kept strictly separate. As one of the highest risks to worker safety involves pedestrian collisions with moving vehicles, we felt the incorporation of a sensor and warning system was an essential investment. After reviewing various technologies, including 360-degree cameras, it was decided the ZoneSafe system of electronic RFID tags offered the most reliable and effective solution.'
Click here to read the full article about Recresco using ZoneSafe on Aggnet.
ZoneSafe safety systems don't just help to keep pedestrian workers safe. They have a full range of worksite safety solutions including vehicle detection anti-collision, access control, tag-based and non-tag based solutions and also a data management solution featuring data capture technology that provides real-time event data. Here the data dashboard provides a quick reference overview of vehicles and operators most commonly involved in incidents. This can then be used to highlight vehicles and workforce issues and the data can then be used to tailor training programs or tweak company procedures around vehicle use.
ZoneSafe raises awareness and changes worker behaviour by prompting users to take action when risk is detected.
Contact ZoneSafe to discuss your safety concerns today:
+44 (0)1202 868000
sales@zonesafe.com
click here to visit the ZoneSafe contact us page.
*Vibration warning alert from ZoneSafe Vibratags only.