>
Proximity Warning Systems
Using proximity warning systems and detection technology to create industrial safety solutions, ZoneSafe has provided industrial safety systems for over 30 years.
Our range of proximity warning systems and smart technology safety solutions can be fitted to any type of vehicle no matter what shape or size. Each system can be used individually or combined together, to create a complete worksite safety solution. We design and manufacture our own systems meaning we can adapt or build a system to suit your specific requirements.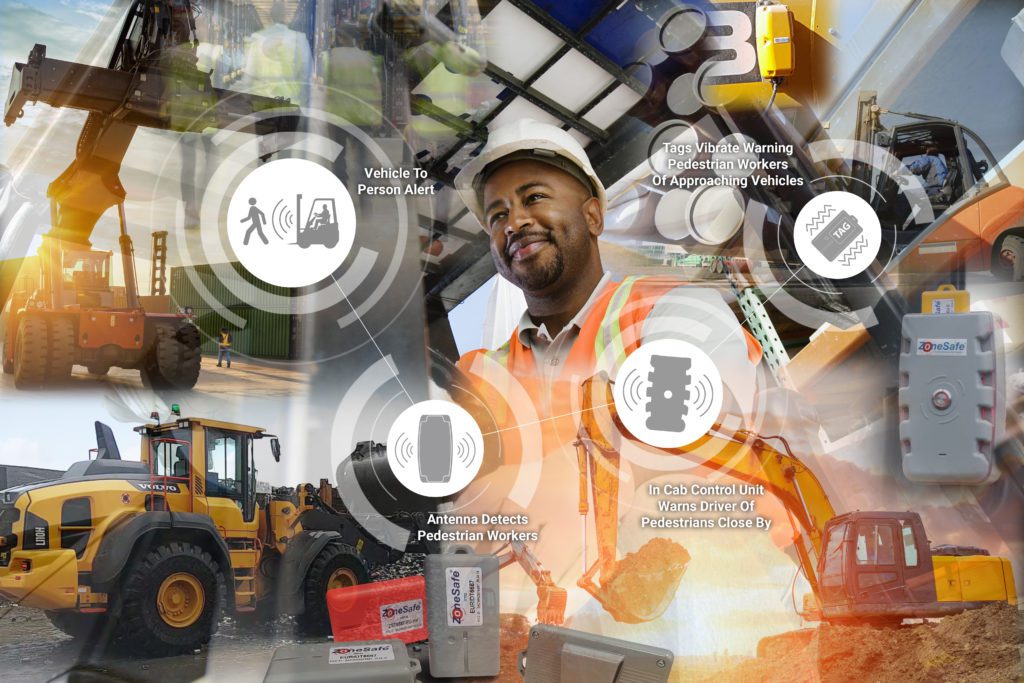 Proximity Warning & Alert For Pedestrian Safety
ZoneSafe Person To Vehicle Alert is our proximity warning and alert industrial safety solution that reduces the risk of accidents between pedestrians and vehicles working in close proximity to each other.
Pedestrian worker detection

Approaching vehicle detection

360 degree detection around vehicles

Detection through walls, racking and around corners

Eliminates blind spots from around vehicles

Undetectable Tag zones for person to vehicle integration – e.g. load / unload areas
Detection Technology For Vehicle To Vehicle Industrial Safety
ZoneSafe's Vehicle Detection Anti-Collision System detects vehicles from long-range helping to reduce the risk of collisions, injury, damage and vehicle downtime.
Long range detection up to 50 metres

Automatic vehicle detection warning

Two configurable detection warning zones

Two different alarm warnings depending on which zone detection

Reduce the risk of collision, injury and damage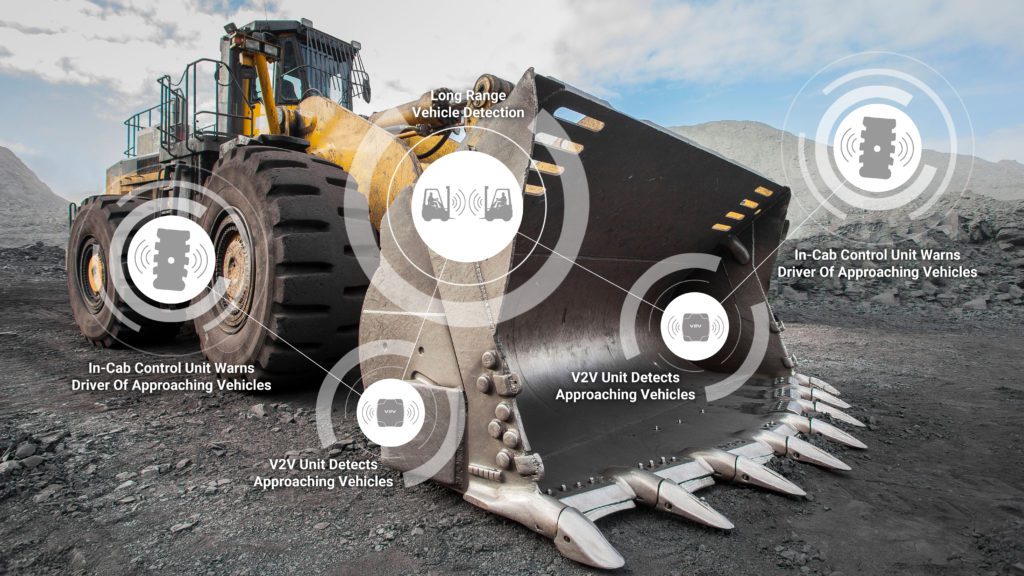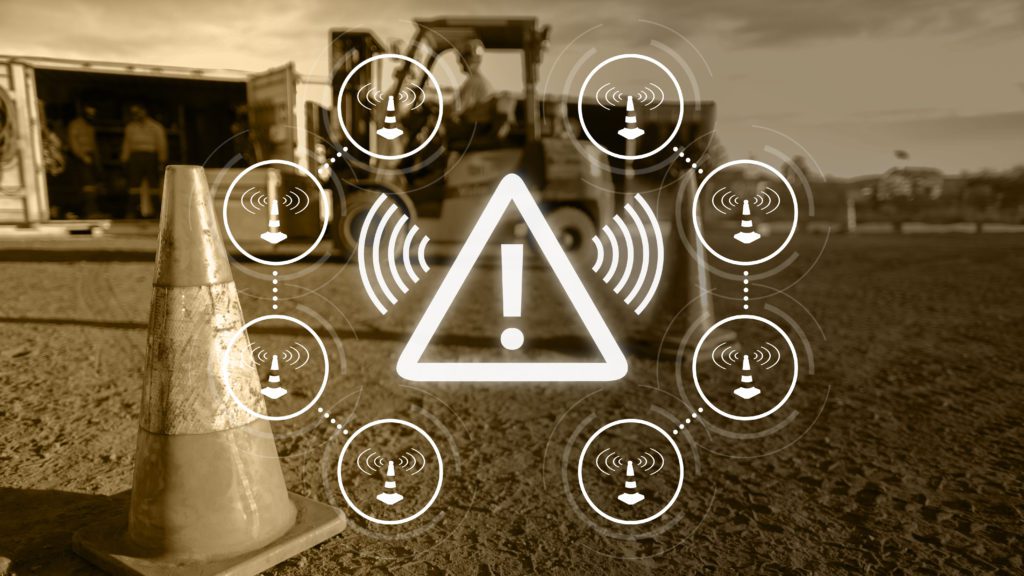 Proximity Warning & Alert For Vehicle Safety
ZoneSafe Asset Protection & Hazard Alert uses proximity warning detection technology to help prevent damage to industrial vehicles, assets and hazards. Place ZoneSafe safety detection cones around assets and hazards and automatically warn the driver when the vehicle gets too close.
Strategically place safety detection cones around assets and hazards

Detect assets & hazards up to 10 metres away

Driver warning alert when vehicle gets too close to assets and hazards

Virtually maintenance free, quick and easy to deploy
Proximity Warning & Alert for Access Control & Vehicle Activated Signage
Using smart detection technology and access control, ZoneSafe's range of proximity warning systems and detection-activated solutions can significantly increase industrial safety throughout your worksite.
Detect vehicles & project electronic warning signs to warn pedestrians

Detect vehicles and automatically close or lock gates & barriers

Use ZoneSafe Tags to automatically open locked doors and barriers (hands free)

Control vehicle movement and help prevent accidents using vehicle detection & traffic lights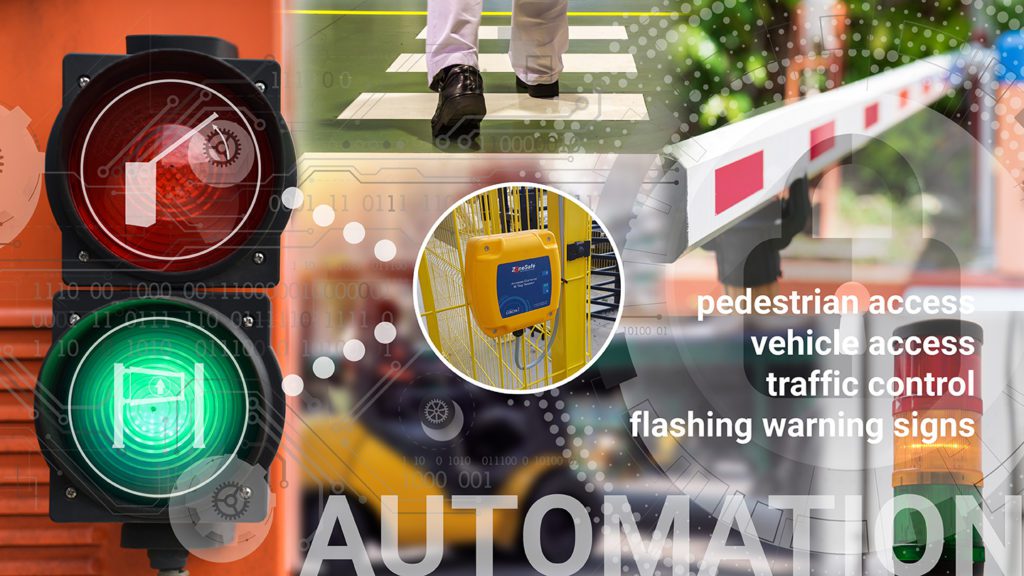 Proximity Warning & Alert For Working at Height - Drop Zone
When work is undertaken above ground and at height, materials, equipment or tools can be accidentally dropped, causing significant risk to personnel working on the ground below.
Creates demarcation zone below personnel working at height

Demarcation known as a "Drop zone" has an adjustable diameter up to 18m

Easy set up within a couple of minutes

Tag vibration gives groundworkers warning when entering drop zone area

Audible and visual warning alarm from unit when personnel enter area

Alarm stops and tag vibration ceases after exiting area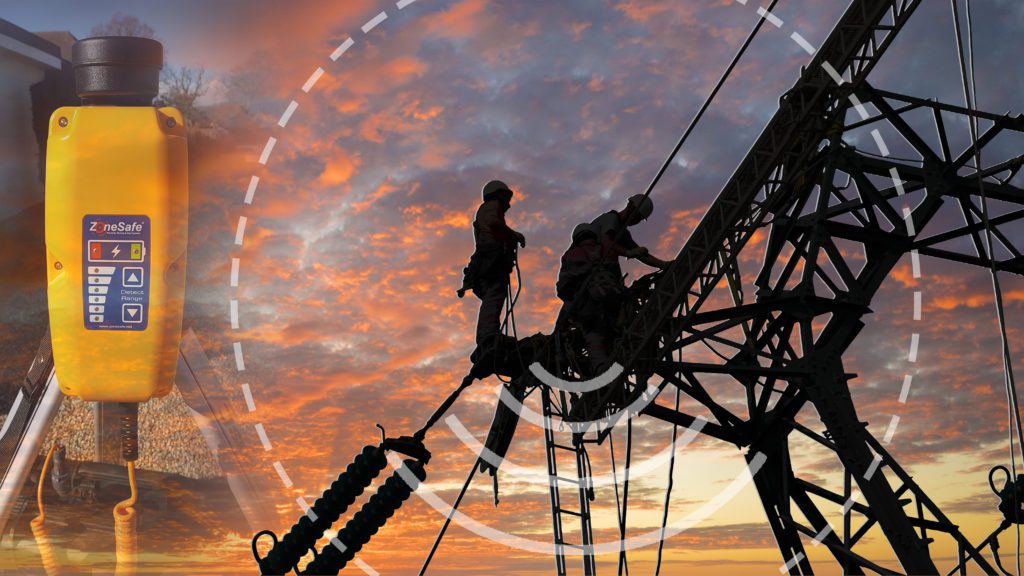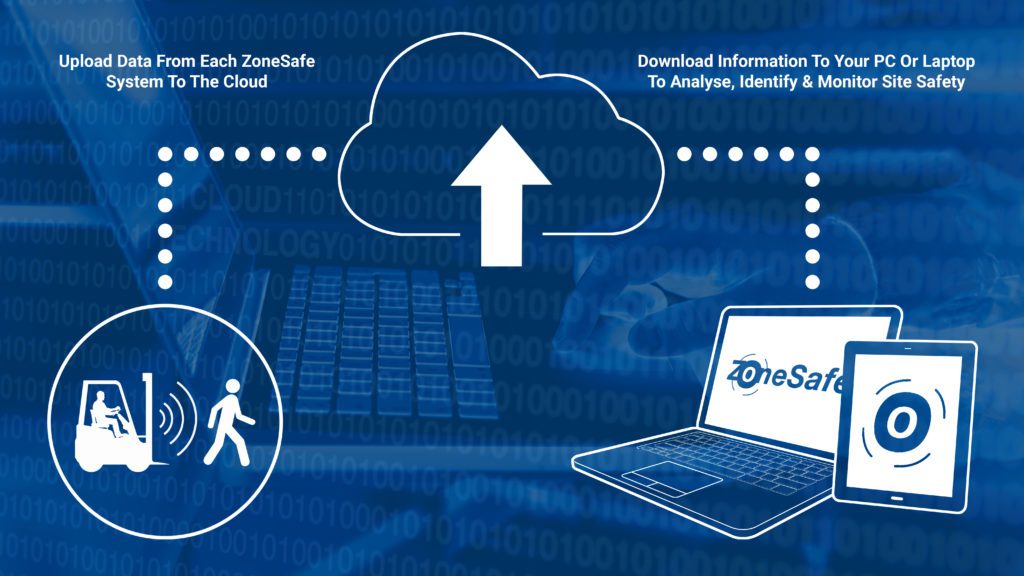 Data Management
ZoneSafe Data Management helps to identify, monitor and improve areas of risk throughout your worksite and is available to use on PC, laptop, tablet and mobile phone. Data stored from each ZoneSafe system is automatically sent to the cloud. Customers can then access this data, review, even print off reports of essential site safety information and look at ways to further increase safety throughout their worksite,
Identify trends and behaviours

Analyse and compare events

Track vehicles and near miss occurrences

Provides data to help manage KPI's
Our experience speaks for itself
Years experience in providing smart detection safety solutions
We've reduced the risk of injury to more than 16000 people in the last year
We've significantly increased the safety of our customers in over 25 countries worldwide
Get in touch
ZoneSafe Head Office
Avonwood Developments Ltd,
Knoll Technology Centre,
Stapehill Road, Wimborne,
Dorset, UK, BH21 7ND
Call Us
+44 (0)1202 868000
Email Us
sales@zonesafe.com
All ZoneSafe proximity warning safety solutions are manufactured and distributed by Avonwood Developments Ltd.
Find out more about some of the safety solution challenges we have faced here