ZoneSafe Data Management helps you to understand, analyse and increase safety throughout your worksite. Data provided from the in-cab controller relating to your ZoneSafe system is downloaded from the cloud providing easy access to information that helps create a safer place to work. Other information including tag management, the ability to check tag battery levels, track personnel and restrict access is also available.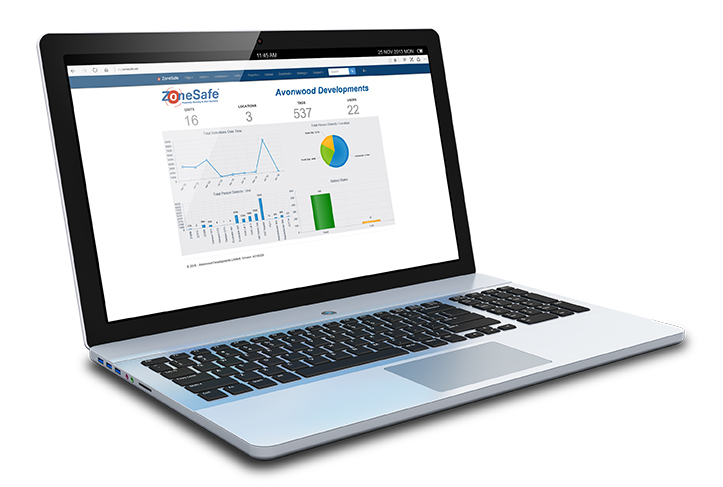 Insight Data Management
Create safer places to work using ZoneSafe Data Management to identify, monitor and improve areas of risk. Use data from ZoneSafe systems to provide a greater understanding of collision risk throughout your worksite and help keep workers and assets safe.
Download Solution
"Using ZoneSafe data management has been really beneficial to the continual improvement of our worksite. Being able to monitor near misses and areas of detection has helped us improve operations, segregation and vehicle movement. We've also been able to raise the profile of our company by showing our customers how we are improving site safety throughout our worksite."
Helping you achieve zero work related injuries in your industrial working environment
Specialising in the prevention of accidents, our technology has provided industrial safety solutions for over 30 years. Working together with our customers, we create safer places to work in many different industries all over the world today, tomorrow, and for future generations. Let us solve your safety challenges.
Some of the clients we have worked with:

Our Experience Speaks for itself
years experience in providing smart detection safety solutions
We've reduced the risk of injury to more than 16000 people in the last year
We've significantly increased the safety of our customers in over 25 countries worldwide
Get in touch
ZoneSafe Head Office
Avonwood Developments Ltd,
Knoll Technology Centre,
Stapehill Road, Wimborne,
Dorset, UK, BH21 7ND
Call Us
+44 (0)1202 868000
Email Us
sales@zonesafe.com