>
>
5 Ways Proximity Warning Technology Provokes Behavioural Change & Increases Safety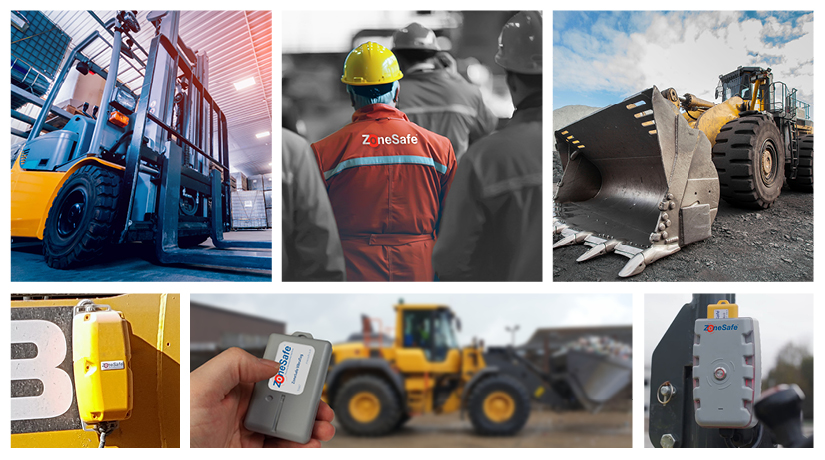 5 Ways Proximity Warning Technology Provokes Behavioural Change & Increases Safety
Workplace accidents are all too common with recent HSE data reporting 142 fatal and more than 65,000 non-fatal accidents last year. Agriculture, forestry and fishing, and waste and recycling boast the highest rate per 100,000 of fatal accidents across all sectors and a recent safety alert issued by the HSE around the use of wheeled loading shovels has once again placed the waste and recycling industry in the spotlight.
HSE reported nine fatal accidents involving wheeled loading shovels in the past four years with six of these within waste and recycling. It's clear more needs to be done to protect the people working in close proximity to workplace vehicles.
When investigating workplace accidents, it's useful to look at the people behind the incident. Investigation into the wheeled loading shovels fatalities found poor driver visibility due to blind spots created by the bucket were a key concern. By studying the behaviour of people at work, it often becomes possible to pinpoint the reasons behind an accident.
Proximity warning technology provokes behavioural change and increases safety. Here's how ZoneSafe proximity warning solutions help:
Improve visibility
The issue of visibility is a common one in any industrial workplace especially in areas where large vehicles and forklifts are used and when reversing. It isn't always possible to completely segregate people and vehicles but proximity warning technology makes improved visibility possible in any environment. ZoneSafe enables the segregation of people and vehicles even when there is not enough physical space for totally separate routes. The system is simple but the impact on safety is dramatic. At ZoneSafe we are all too aware of the safety challenges waste and recycling companies face. We work with businesses within the sector and have seen the positive effect of ZoneSafe technology on worker safety first-hand.
User interaction
Most of us are familiar with wearable technology like smartwatches and fitness trackers. These work by directly communicating with the wearer; delivering real-time feedback to specific behaviour. For example, a vibration on the wrist when the day's step target hasn't been reached can be enough to encourage the wearer to take a walk. These types of physical and visual prompts are highly effective in shaping behaviour by interacting directly with the user.
ZoneSafe works in a similar way by providing physical, visual, and audible feedback to unsafe behaviour. ZoneSafe creates an invisible 360-degree detection zone around hazards. The detection zone can be adjusted to reach up to 10 metres diameter and works around blind corners and obstructions. Pedestrians and operators working in close proximity to the hazard wear tags that integrate and communicate with the wearer, providing vibration alerts to warn the wearer when they get too close.
Following implementation, behavioural change is swift as staff begin to automatically recognise when they are working at a safe distance and more importantly when they are not.
Adaptable technology
The flexible system can be applied almost anywhere from vehicles, machinery and equipment to doorways, robotics, and people. It can be programmed to interact with access control barriers and gates, with lighting, signage, and can even automatically slow down vehicles when the detection zone is breached.
When a breach occurs, an audible/visual alert, warning vehicle operators and pedestrians of a safety hazard or possible collision is activated, raising awareness, and causing users to stop and check their position before an accident occurs. There were five fatal accidents in the waste and recycling sector last year and most involved contact with machinery, being struck by a moving vehicle or struck by an object. These could have been avoided had proximity warning technology been in place.
Identify the root cause
The first step in creating positive behavioural change lies in pinpointing the reasons behind unsafe behaviour. Why do people behave the way they do in certain circumstances?  On investigation, you might uncover a simple flaw in procedures or find an individual who is struggling to understand why their behaviour is unsafe. By finding the root cause of the unsafe action, you can begin to address it. This is where data capture and analysis steps in.
ZoneSafe proximity warning system uses data capture technology to provide detailed real-time event data that isolates the reasons behind unsafe actions. The data can then be used to highlight common accident areas within the workplace, flaws in procedures, machinery issues, problems with traffic routes and can identify individuals or vehicles that are regularly involved in safety incidents.
The cloud-based management tool features a quick reference dashboard providing an overview of the five people and vehicles most commonly involved in safety breaches.
Detailed analytics and data reports make incident reporting easy and provide a clear picture of every event. You can leverage this data to gain a clear understanding of the reasons behind unsafe behaviour and drive positive change.
A safe investment
The drive for positive behavioural change applies across the whole workforce – all people at all levels. The whole organisation must work together as a team that promotes safe working behaviour. By leading by example and following the same rules and regulations you apply to others, you achieve better buy-in and trust from your workforce. Investing in ZoneSafe demonstrates to workers that your company takes their safety seriously and drives a more motivated workforce.
Zonesafe works closely with customers to identify which technology from a suite of tag-based and tagless products will have the greatest impact in reducing risk.
ZoneSafe proximity warning technology provokes behavioural change and increases safety. Contact ZoneSafe today to discuss your workplace safety challenges today on 01202 868000 or head over to the ZoneSafe Contact Us webpage. We look forward to discussing your safety requirements and helping to make your worksite a safer place. More information on each of ZoneSafe's proximity warning solutions can also be found here.