>
>
Worth The Risk? Choosing not to invest in safety could end up costing more in the long run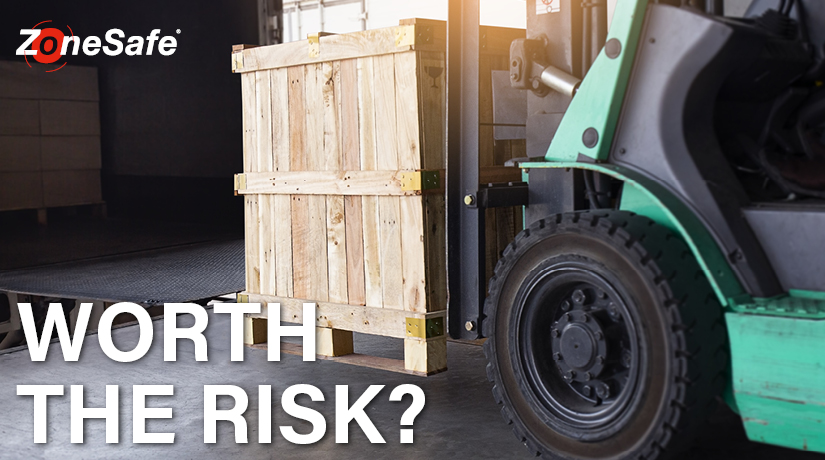 Worth The Risk? Choosing not to invest in safety could end up costing more in the long run
Cardboard manufacturer Corespec have been fined £117,585 following an easily avoidable forklift accident so is it really worth the risk?
Peterlee Magistrates' Court heard that on 27 August 2019, the driver was assisting in the loading of cardboard tubes sat on pallets, and lifting them onto his vehicle at the delivery yard. Whilst loading the second pallet, the forklift carrying the pallets reversed and struck the driver, causing crush injuries to his right leg.
'lack of suitable segregation'
An investigation by the Health and Safety Executive (HSE) into the incident found that the company failed to organise the delivery yard at the premises in such a way that pedestrians and vehicles could work in a safe manner. This was because of a lack of suitable segregation between pedestrians and vehicles.
Speaking after the hearing, HSE inspector Ashfaq Ali said: "This injury was easily preventable. Planning for transport safety and implementing safe working practices should avoid such incidents. Workplace transport is a significant hazard, and the risks must be recognised and managed. There are simple and effective measures employers can take to help keep everyone safe.
"Companies should be aware that HSE will not hesitate to take appropriate enforcement action against those that fall below the required safety standards," he added.
Workplace transport poses a significant risk and total segregation of vehicles and pedestrians is the most effective way of avoiding serious accidents. ZoneSafe – Proximity Warning & Alert Systems technology works by creating a detection zone around hazards which ensures vehicles and pedestrians are kept apart. ZoneSafe is effective in creating segregation even in areas with limited space, unusual layouts or where barrier systems just cannot be installed.
Using ZoneSafe Vehicle To Person Alert, the system would have detected the lorry driver and warned the forklift driver via an alarm fitted to the in-cab control unit. For more information about ZoneSafe's vehicle to person proximity warning system, click here. Is it really worth the risk?