>
>
Journey to safety improvement
on your worksite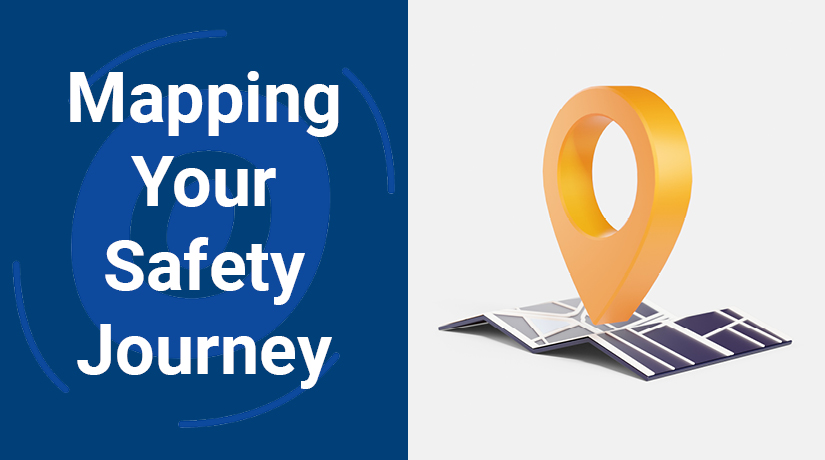 Journey to safety improvement
on your worksite
A key factor in ensuring a safe workplace is understanding where there might be potential for accidents before you undertake any safety improvements. Implementing health and safety measures without first mapping your safety journey can lead to ineffective solutions and poor budget allocation.
No matter what sector your business sits in, all places of work will have health and safety issues that need to be identified, understood and dealt with. This should not be seen as a one-off task either; an ongoing assessment is critical in ensuring that you regularly review the solutions already in place and ensure that they are still fit for purpose, as well as identifying any new risks.
Employers must control workplace risks and take all reasonable steps to eliminate or minimise them.
This means regularly:
Undertaking risk assessments
Providing essential information about the risks
Ensuring there is adequate instruction and training for how employees and managers can deal with those risks.
Failing to do this can lead to potentially avoidable accidents. According to the Health and Safety Executive (HSE) recently published figures for fatal accidents at work from April 2021 to March 2022. The figures show a total of 123 fatal work-related accidents in Great Britain with the three most common causes continuing to be; falling from height (29), being struck by a moving vehicle (23), and being struck by a moving object (18).
The last two, 'struck by a moving vehicle' and 'struck by a moving object' are areas where solutions can be easily added to take away the risk.
Mapping your safety journey & making safety improvements
Mapping your safety journey allows you to identify successes and address safety issues and challenges to ensure that your workforce has a safe working environment.
Reduce Integration: Reduce the amount of staff working in the same area as moving vehicles.
Use a forklift safety barrier: Where possible, segregate staff and vehicles by fitting forklift safety barriers along walkways and around areas of vehicle operation.
Fit vehicle safety lights: Increase safety directly around vehicles by installing safety warning lights, such as blue-spot, arrow indicator lights and side beam or end beam spotlights.
Introduce safety detection solutions: Using vehicle detection technology, set up electronic flashing warning signs and light projectors that turn on every time a vehicle is detected. Introduce safe crossing points and barriers or gates that open and close or even lock upon vehicle detection.
Install proximity warning & alert systems: ZoneSafe proximity warning systems create a 360-degree detection zone around hazards and work by alerting drivers and pedestrians to the presence of risk even when the risk can't be seen. The system interacts with vehicles and pedestrians working in close proximity by delivering an audio/visual warning and vibration alert.
Increase site safety using data management: Download data stored on each ZoneSafe system to your phone, tablet, laptop, or PC. Analyse and compare events, identify trends, increase awareness and improve site safety.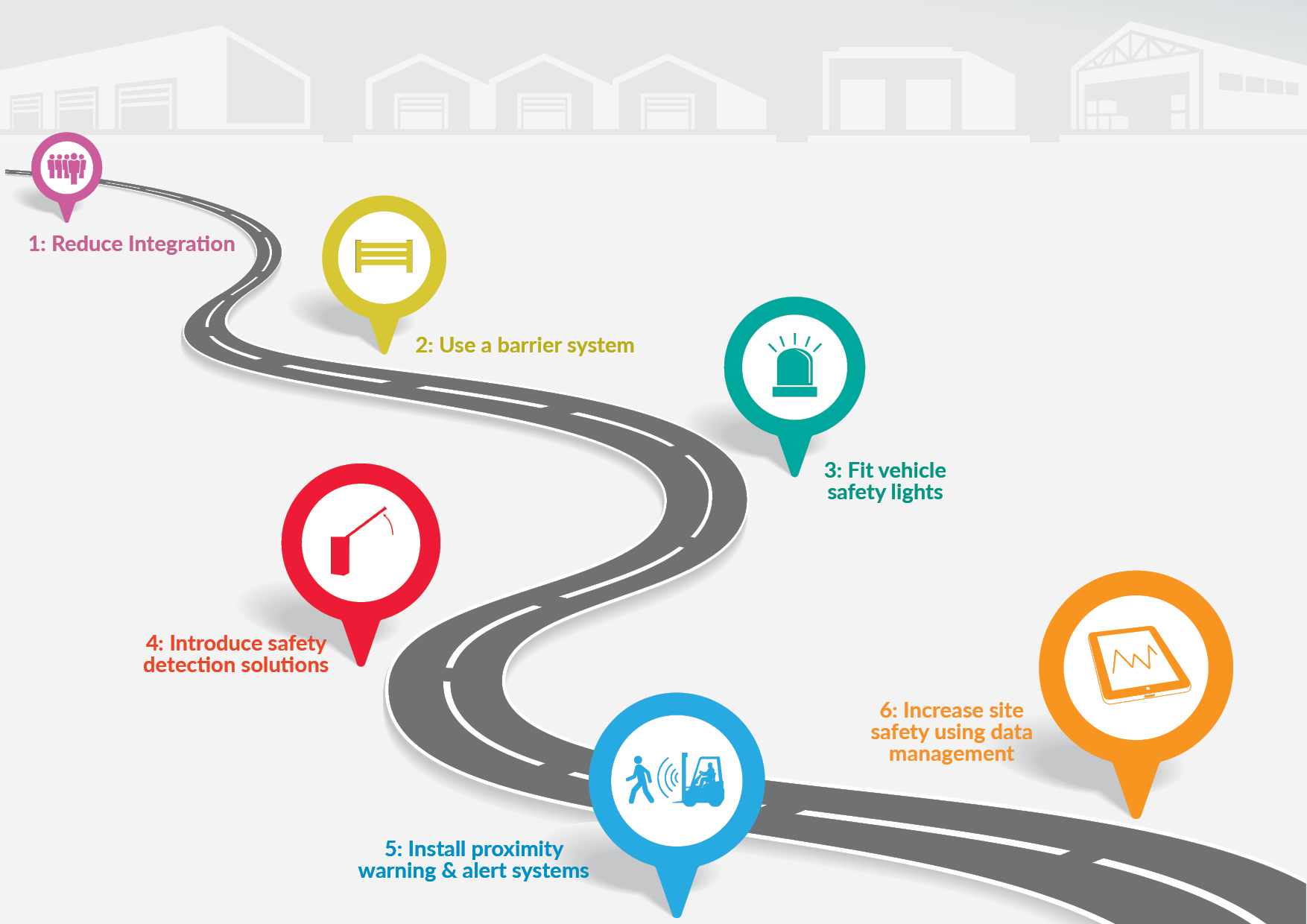 How can Zonesafe help?
ZoneSafe systems are designed to significantly reduce the risk of workplace accidents by raising situational awareness and alerting workers to safety hazards. We design and deliver intelligent safety solutions to a variety of sectors and work environments across the globe utilising innovative technology which can be adapted to work in almost any situation to improve safety across entire work sites.
Safety detection technology is used to create safer working environments protecting people, vehicles, assets and infrastructure.
In many cases, active tags are worn by personnel, fitted to assets or set up around hazards. They are identified by the system when entering the detection zone. This triggers an audible and visual alert, warning vehicle operators of the tag's close proximity to the vehicle. ZoneSafe tags do not require line of sight and will be detected regardless of obstructions, blind spots or poor visibility making them suitable for a wide range of worksites.
System features
Full 360 degree detection of proximity tags
Detect proximity tags up to 10 metres distance
Works around blind corners and obstructions
Options include vehicle detection, access control, activated signage and slow-down
Cloud-based management tools with data dashboard, analytics, reports and alerts
Taking the necessary steps to safety improvement and alerting workers to potential hazards allow workplace accidents to be avoided.
For more information about ZoneSafe intelligent safety solutions and how they can help you improve site safety, protect workers and safeguard your company reputation contact us.