>
>
Dual Detection Zone vs. Single Detection Zone: A Comparative Analysis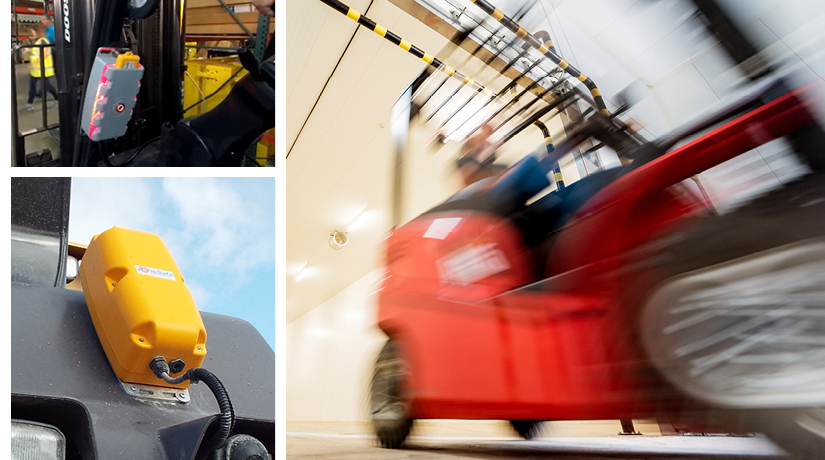 Dual Detection Zone vs. Single Detection Zone: A Comparative Analysis
Proximity warning systems offer high-risk industries an effective and proven solution to reducing the opportunity for accidents and collisions in dangerous environments. They are particularly successful in alerting vehicle operators to the presence of pedestrians working nearby and reducing the risk of vehicle/pedestrian collisions.
Proximity warning systems:
Proximity warning systems use innovative technology to create an invisible, adjustable detection zone around hazards such as vehicles, plant equipment and assets. Personnel working in the area normally wear tags on clothing that interact with the hazard when in close proximity. When the detection zone is breached, an audio, visual and/or vibration alert makes machinery/vehicle operators and tagged pedestrians in the area aware of impending risk, so they can take action to avoid the hazard, protecting themselves and others.
It's a powerful tool in workplace safety initiatives to reduce accidents and pedestrian/vehicle collisions and has been shown to drive positive behavioural change among workers by raising overall situational awareness.
As PWS technology evolves, new features and benefits have been introduced to create a broader safety solution, with some systems now boasting not one but two detection zones. But what is the benefit of this approach and does an additional detection zone make the system more successful in accident prevention?

Dual detection zone:
The dual zone system builds on the existing PWS concept by alerting users to potential collisions or threats, but rather than creating one detection zone around a hazard, it creates two: an inner danger zone and an outer caution zone.
The idea behind this version is to provide a 'soft' alert of impending danger when the outer caution zone is breached so that workers become aware of a threat nearby before they have a chance to enter the danger zone. In theory, this gives users more time to consider their location and take action. Like the single-zone system, it's an effective way of alerting users of potential threats, but is a two-zone system better than a single-zone system?
The dual system creates a buffer zone around the inner danger area ensuring awareness is raised early when a hazard is nearby. This approach has a place particularly in large high-risk areas and around larger vehicles like those used in construction, as it gives users early notice of a potential breach giving them more time to stop well in advance of any risk of collision.
Introducing additional safety measures is, of course, a positive move. However, it's important to note that adding complexity to any safety system or procedure creates a greater opportunity for error and must be carefully managed to avoid confusion.

Alarm fatigue
It's critically important for there to be clear differentiation between warnings for caution and danger zone breaches. System users must have a good working understanding of the system as mistaking an inner danger zone alert with that of a caution zone alert could potentially be catastrophic.
Safety alerts and alarm systems are a common feature in many safety-critical environments, but when there are multiple alerts and/or alarms in place, they can lose their impact resulting in complacency and alarm fatigue. Alarm fatigue causes workers to become desensitised as multiple alerts become a normal part of the background noise and lose the impact and urgency they were designed for. The purpose of an alarm is to gain attention. A single warning is impactful, easy to recognise and easy to respond to. Where there are multiple warnings, there is greater opportunity for confusion and complacency.
It's a common problem in safety-critical environments such as hospitals and aircraft cockpits, where multiple alerts are a common feature.  Too much information, activity, noise and visuals cause overwhelm and increase stress which can impede judgement during high-pressure situations.
During a 2010 Qantas Airbus A380 emergency incident, the pilots recalled an 'avalanche' of alarms and visual warnings causing confusion and making it difficult to maintain focus at a severely critical time[1]. The aviation industry has acknowledged the problem, learning from incidents like this and taken action by creating a hierarchy of warnings with clear differentiation and robust training to support pilots in understanding alarm priority.
Research shows the best way to counteract alarm fatigue is to remove some warnings or[2]. The risk is in the 'cry-wolf' effect where multiple high frequency warnings cause users to assume it's business as usual even when danger is imminent.

Keeping it simple
Sometimes a simple approach is the most effective. It's clear that defining a safe area or buffer zone around hazards is imperative but proximity warning technology combined with physical barriers, cones, signage etc achieves this without overwhelming workers.
As industrial equipment technology becomes more sophisticated and vehicle cabs more crowded with visual displays and alarms, keeping warnings of danger simple is essential. Adding additional noise and an extra layer of procedure to an already stressful environment could potentially lead to greater opportunity for error.
[1] https://skybrary.aero/bookshelf/hindsight-22-fit-purpose-questions-about-alarm-system-design-theory-and-practice
[2] https://www.openaccessgovernment.org/redesigning-medical-alarms-improve-public-health/153190/