>
>
Workplace conditions that increase the risk of forklift accidents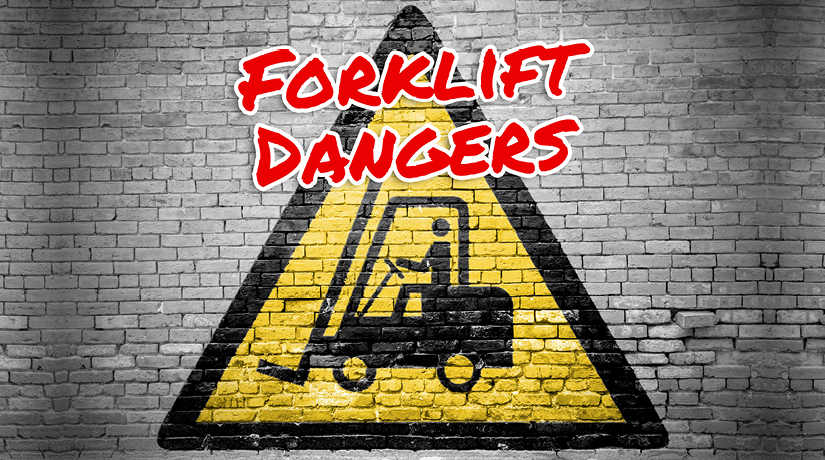 Workplace conditions that increase the risk of forklift accidents
Forklifts are recognised as the most dangerous form of workplace transport
It is therefore crucial forklift operators recognise how the conditions within your worksite can increase the risk of forklift accidents.
The working environment plays an important role in safe forklift operation and measures should be taken to minimise risk where possible.
Below we examine some of the most common conditions that are likely to increase the risk of forklift accidents in the workplace.
Uneven surfaces, ramps and speed bumps
The risk: Forklifts are prone to tipping over on uneven surfaces.
What you can do:
Ensure roads and paths are clearly marked and signposted
Drive slowly around uneven areas and over speed bumps
Where possible, ensure travel areas are on flat, even surfaces
Do not travel on ramps with slopes that exceed the manufacturer's guidelines
Make sure loads are fully secured and extra precaution is taken when approaching an uneven surface
ZoneSafe includes a data reporting and analysis feature to help identify key high-risk areas within the worksite so that additional measures and training can be applied in a targeted way
Find out how Gray Forklifts used data analysis to identify how and why accidents take place Gray Forklifts Case Study
Reduced visibility areas and blind spots
The risk:  Danger of collision on bends, at blind spots and where driver visibility is reduced.
What you can do:
Clearly signpost the area
Illuminate the area where possible
Use visibility mirrors
Consider traffic lights and barriers to address blind spots
Use low-level lighting in reduced visibility areas
Proximity warning technology increases awareness and alerts users to hazards around corners and blind spots.
Learn how Keyo Agricultural Services Ltd applied ZoneSafe to increase safety in reduced visibility conditions – Keyo Agricultural Case Study
Insufficient segregation
The risk: Risk of vehicle to person and vehicle to vehicle collision
What you can  do:
Provide completely separate routes for vehicles and pedestrians where possible
Apply designated turning and reversing circles
Use clear pathway demarcation, lighting and alerts
Install solid barriers and crossings and consider electronic gateways that interact with tagged personnel to eliminate danger of breach in high traffic areas
Proximity warning tags alert pedestrians and drivers when they enter a designated detection zone so that users can stop activity and avoid collisions.
Learn more in our latest ZoneSafe animation video
Low overhead clearance
The risk: injury to drivers and damage to forklifts
What to do:
Ensure only trained drivers operate machinery and are aware of worksite limitations
Provide clear signage, warning and height restriction information
Consider alarms and lighting
Never overload the forks in a way that completely obscures the driver's view
Slippery surfaces
The risk: Water, spills, oils and grease all make road surfaces slippery and can cause forklifts and other vehicles to skid.
What to do:
Completely avoid the area until spills have been cleared if possible
Place warning signs and cones to cordon off the area
Drive slowly and exercise extra caution when approaching spill sites
Maintain good hygiene practices and clean up spills in good time
To better understand the risks within your worksite and learn how proximity warning technology can be applied to address these concerns, Contact ZoneSafe