>
>
Freedom of information request reveals extent of risk to workers in manufacturing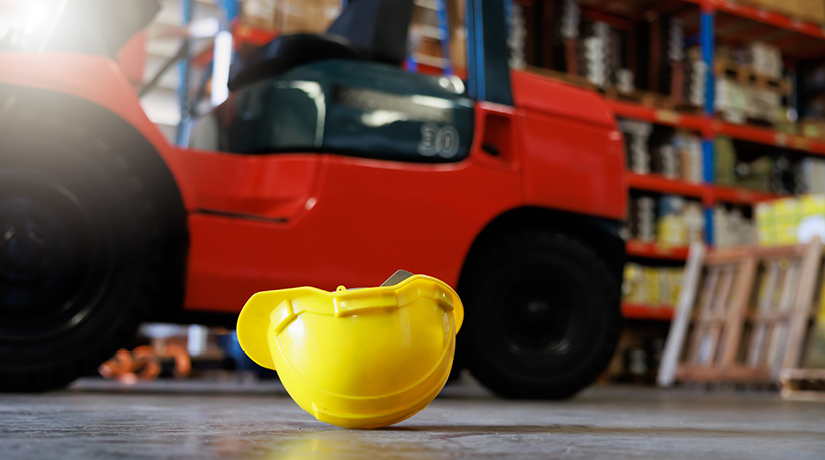 Freedom of information request reveals extent of risk to workers in manufacturing
Manufacturing is one of the UK's most important industries. Employing around 8% of the UK workforce with an output of more than £180 billion, it's a crucial part of the UK economy. But what is the extent of risk to workers in manufacturing?
The last few years have been challenging with the impact of the pandemic, subsequent transportation and supply issues, and inflationary pressures playing havoc with margins. Rising interest rates and the cost-of-living crisis continue to impact UK manufacturing in both domestic and export markets.
Such ongoing pressure has a detrimental effect on production and compromised safety is often an unforeseen side effect during a downturn. Maintaining safety standards to protect people and business security, regardless of the economic environment is important. Workplace accidents not only harm the individuals involved but have a detrimental impact on the business resulting in more pressure at an already challenging time.
What is the extent of risk to workers in manufacturing?
Health & Safety Executive (HSE) data recently obtained by ZoneSafe via a Freedom of Information request (FOI), reveals there were 22 fatal manufacturing industry accidents reported in 2021/22. Over the five-year period, 2017-22, there were 95 fatal injuries to UK manufacturing workers, 10 of which were due to being hit by a moving vehicle. A further 16 involved being struck by a flying object, and 10 more by being trapped by something collapsing or overturning[1]. The five-year average fatal injury rate for manufacturing is 0.68 per 100,000 workers which is around 1.7 times the all industry rate.[2]
During the same period, more than 56,000 non-fatal injuries were also reported with 1282 resulting from being struck by a moving vehicle[3]. It's important to note that RIDDOR non-fatal injury numbers are known to suffer from substantial under-reporting, particularly with regard to the self-employed. These HSE figures only account for non-fatal injury reports of employed personnel, meaning they are estimated to represent only around half of the actual number of accidents.
HSE figures for 2022/23 show a reduction in workplace fatal accidents in manufacturing, from 22 in 2021/22 to 15, however, the sector is placed third behind only construction and agriculture, forestry and fishing (all one sector)[4].
Conclusion
Although these numbers sound shocking, they are relatively low in comparison to the most dangerous sectors. In contrast, agriculture, forestry and fishing continue to top the list in terms of fatal injury, with an annual average fatal injury rate of 8.60 per 100,000 workers[5].
Every workplace fatal accident is a tragedy and devastating for the workforce, families, and businesses. Non-fatal accidents can be very serious, often resulting in life-changing injuries that destroy lives and wipe out morale.
With the risk to workers in manufacturing still high, it's vital that businesses, particularly those where there are multiple hazards, take responsibility for protecting people and don't allow outside financial pressures to compromise safety. In manufacturing environments, heavy equipment is commonplace in areas where space is often limited. Vehicles and machinery are regularly operated in close proximity to workers, and this is where the greatest risk lies.

How to reduce risk to workers in manufacturing
By applying ZoneSafe into the manufacturing environment, the worst accidents involving people and machinery are often completely avoidable as everyone working in the risk area is automatically alerted to hazards well before any opportunity for collision. The ability to alert pedestrians to oncoming vehicles, and to alert drivers to the presence of pedestrians, enables manufacturing facilities to efficiently segregate people and vehicles, and effectively remove one of the leading causes of fatal accidents at work.
Learn about the impact of ZoneSafe when applied to manufacturing here:
Contact ZoneSafe to discuss your workplace safety concerns:
Call Us: +44 (0)1202 868000
Email Us: sales@zonesafe.com
Or head over to the ZoneSafe Contact Us Page here
[1] https://www.hse.gov.uk/statistics/tables/ridind.xlsx
[2] https://www.hse.gov.uk/statistics/tables/index.htm#riddor
[3] http://www.hse.gov.uk/statistics/tables/ridkind-manf.xlsx
[4] https://www.hse.gov.uk/statistics/fatals.htm
[5] https://www.hse.gov.uk/agriculture/pdf/agriculture-fatal-injuries-2023.pdf