>
>
Enhancing Warehouse Safety with Pedestrian Detection
Enhancing Warehouse Safety with Pedestrian Detection
Virginia Hayward, Warehouse & Logistics – Enhancing Warehouse Safety
Virginia Hayward Ltd, a prominent player in the luxury wine and food hamper industry, faced a significant safety challenge within their bustling 440,000 square feet warehouse in Shaftesbury, Dorset. Established in 1984 by Gin and Geoff Hayward, the company had grown from a small cottage enterprise to a leader in the industry, serving an ever-increasing demand for their exquisite hampers.
The primary safety concern revolved around their Goods-in area, where the coexistence of pedestrians and forklifts presented a constant challenge. With lorries being unloaded via forklift and staff checking and decanting stock, the confined space meant that separating the two was not a feasible option. Initially, the company considered using physical barriers, but this approach hindered the efficient operation of forklifts. Virginia Hayward needed a solution that allowed people and machinery to coexist safely, and ZoneSafe provided the answer.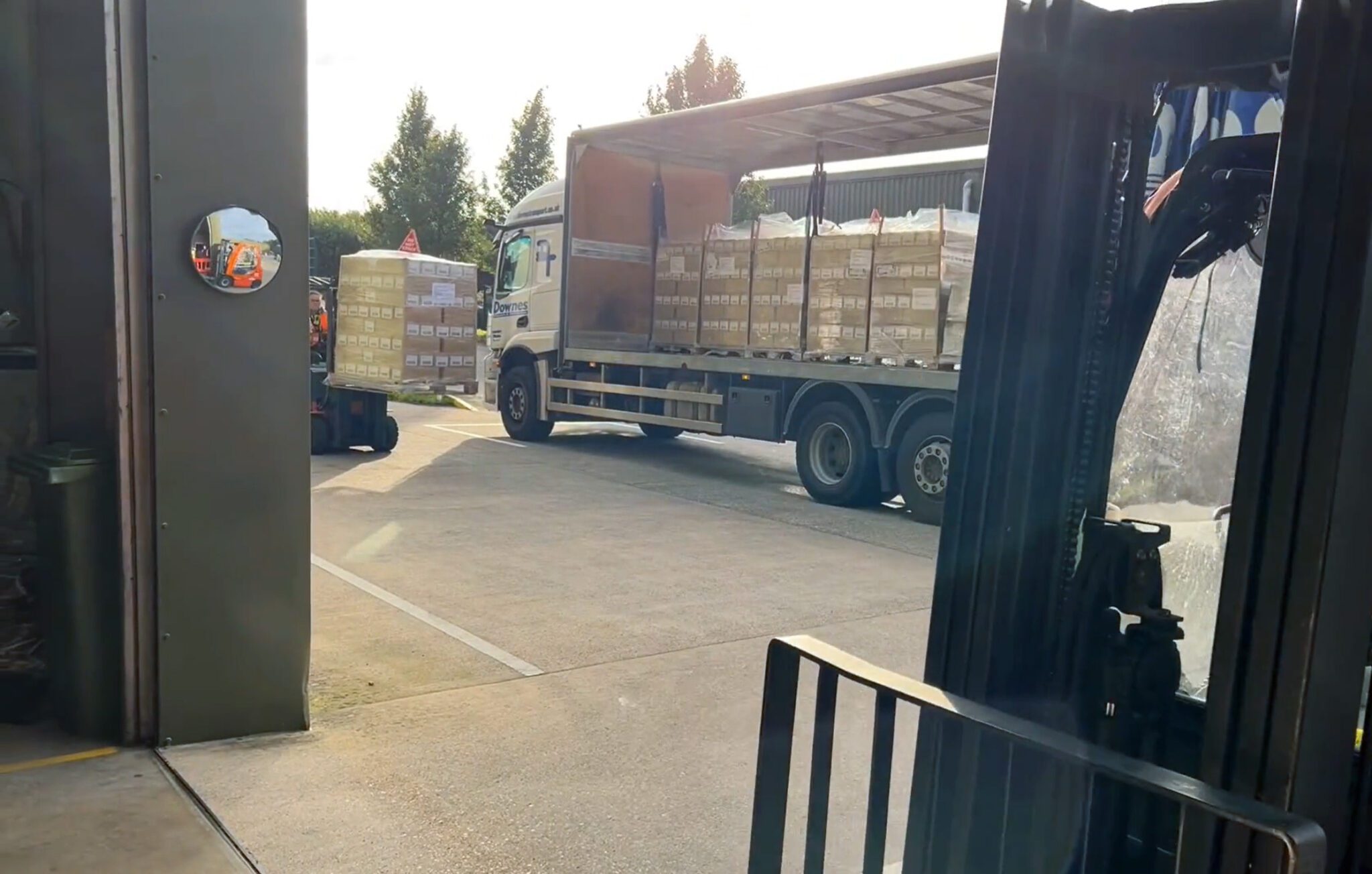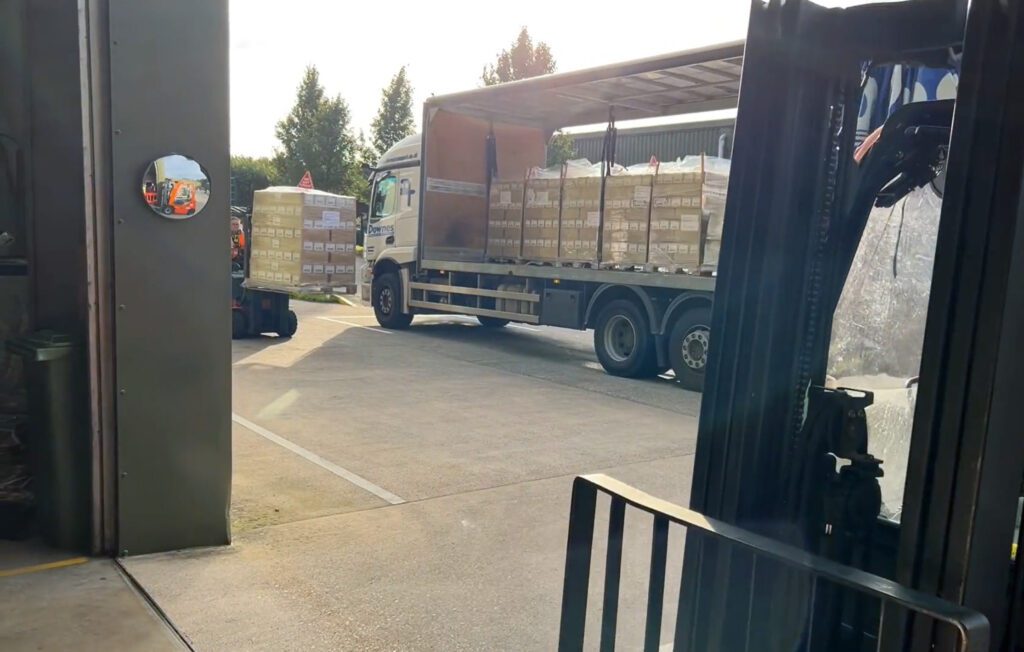 Solution and Implementation:
ZoneSafe conducted an on-site assessment and recommended a vehicle-to-person proximity warning system to address the safety concerns of the Goods-in area. The solution, ZoneSafe Vehicle-To-Person-Alert, involved fitting ZoneSafe proximity warning systems onto four forklift trucks operating within the warehouse. Each member of staff working in the same area as the forklifts also received a Vibratag. (vibrating personnel tag)
Company employees quickly realised the benefits of this innovative safety system. They became hyper-aware of forklift activity, even if they couldn't hear it, thanks to the vibration from the proximity tags alerting them to the forklift trucks when they operated in close proximity. The heightened awareness extended throughout the warehouse, creating a safer working environment for each staff member.
Virginia Hayward has reported a dramatic reduction in the number of near misses and accidents since the implementation of ZoneSafe. The system's user-friendliness and easy-to-understand warnings played a crucial role in its success. Before ZoneSafe installation, there were incidents reported involving near misses with forklifts, especially in areas where staff worked in proximity to blind corners or where forklifts couldn't initially be seen. However, with the ZoneSafe system fitted, these incidents have become a thing of the past, ensuring a safer work environment for all.
"Since the implementation of ZoneSafe, the occurrences of near misses or accidents have been reduced to zero." Andy Conroy, H&S and Facilities Business Partner, commented.