>
>
Timber yard safety – Improving health and safety in the wood industry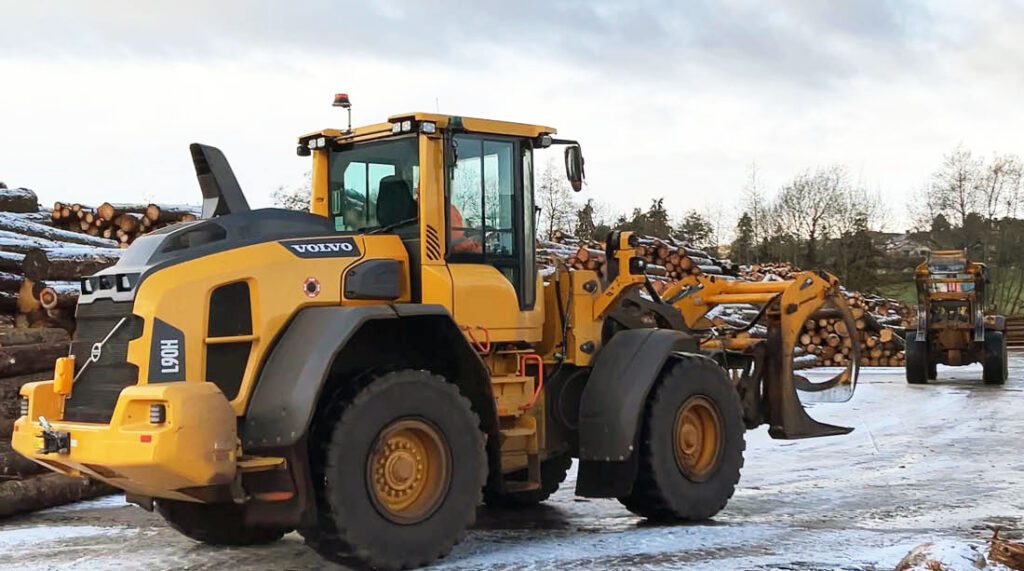 Timber yard safety – Improving health and safety in the wood industry
Leading UK Sawmill Charles Ransford & Sons have chosen to implement ZoneSafe's pedestrian detection system to all plant vehicles helping to significantly increase timber yard safety.
Segregating Pedestrian Workers and Vehicles For Timber Yard Safety
With several vehicles constantly in operation, the risk of collision between pedestrians and moving plant machinery is exceptionally high. Due to the nature of the site, it is impossible to segregate pedestrian workers and vehicles, so both vehicles and pedestrians share the same space. Further challenges also exist because vehicle blind spots make it difficult for drivers to spot pedestrian workers, whilst the pedestrians themselves don't always hear the approaching vehicles because of on-site noise.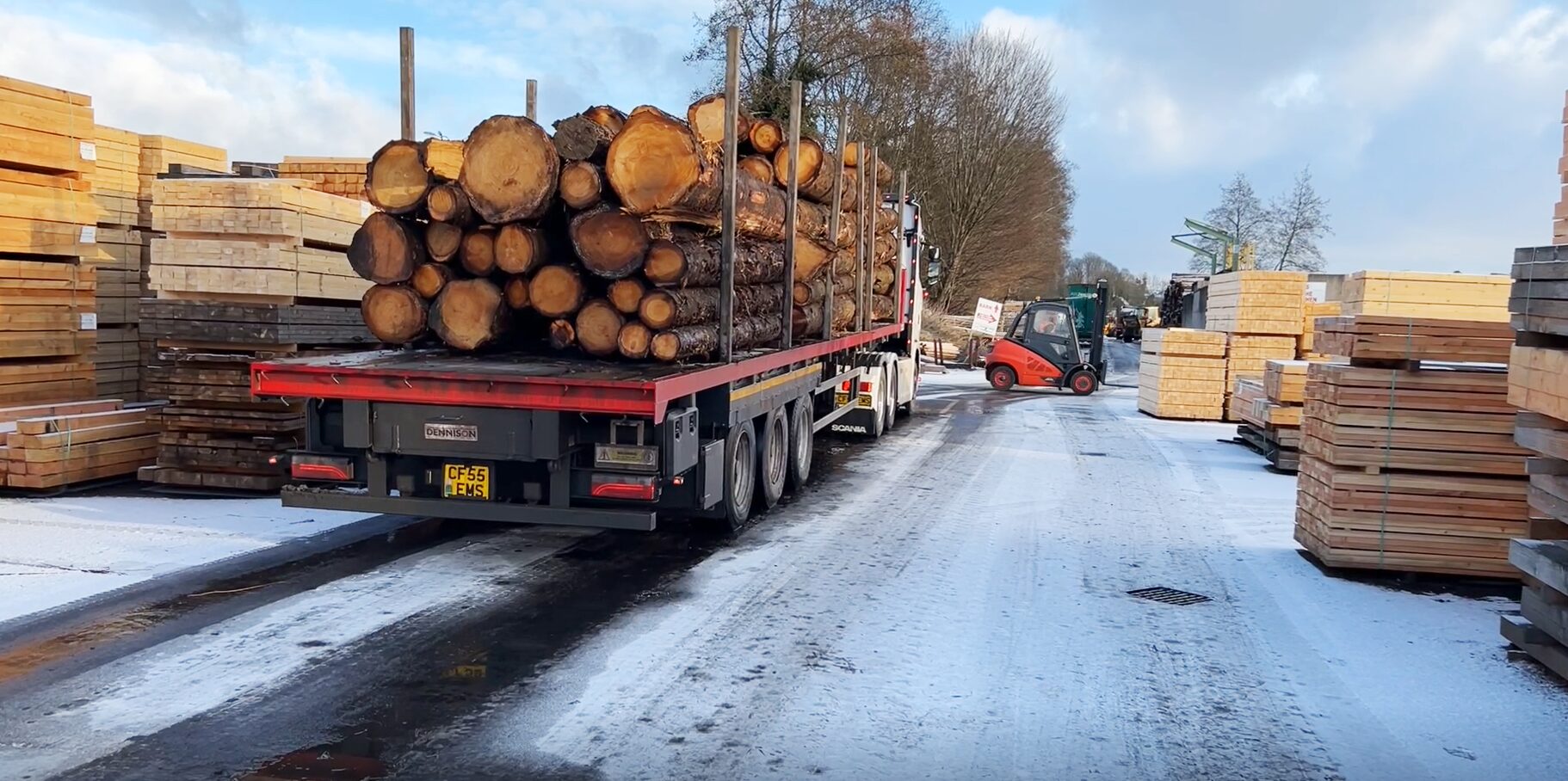 To address these safety risks, Charles Ransford & Sons selected ZoneSafe's Vehicle to Person Alert proximity warning system, which provides an early warning alert to all drivers and vehicle operators, helping them to maintain vigilance and awareness of their surroundings. The system is designed to detect everyone wearing a ZoneSafe tag up to ten metres away from each vehicle, even around obstructions, ensuring the safety of pedestrians even when they cannot be seen.  
System Requirements 
The ZoneSafe system consists of a vehicle sensor (antenna) fitted to the outside of each large-wheeled loader and a control unit installed inside the cab next to the driver (driver alert). As part of their PPE, every pedestrian worker on-site wears a ZoneSafe vibrating tag. When the vehicle sensor unit detects a pedestrian, an audible and visual alarm warns the driver of any workers in close proximity to the vehicle. At the same time, the pedestrian tag vibrates, alerting the pedestrian worker to the approaching vehicle.  
Conclusion
Since installing the ZoneSafe, Charles Ransford & Sons has created a new safety procedure for all vehicles delivering and collecting from the timber yard. Upon entering the site, all delivery drivers are given a pedestrian tag as part of the sign-in process. New drivers are thoroughly briefed on the ZoneSafe safety system, how it functions, and why it is essential.   
Jason Perry, SHEQ Manager, discussed the implications of installing the ZoneSafe proximity warning detection system and the benefits gained, stating, "The system significantly reduced on-site risk, reassuring employees and providing peace of mind." Jason believes that ZoneSafe is a sound investment and something others should investigate, especially if involved in transport and logistics.  
Visiting logistics contractors also commented on the effectiveness of the ZoneSafe system, saying that it gives peace of mind, makes everyone feel safer, and that everyone is looking out for each other.  
In conclusion, ZoneSafe's early warning safety solution has proved to be a crucial safety asset for Charles Ransford & Sons. With the implementation of this system, the timber yard has become a safer place to work for all employees. Increased focus on safety leads to a sense of security and peace of mind across the site, ensuring everyone returns home safely at the end of the day. By installing ZoneSafe, there has been a significant increase to timber yard safety.