Innovative technology helps to protect workers and safeguard company reputation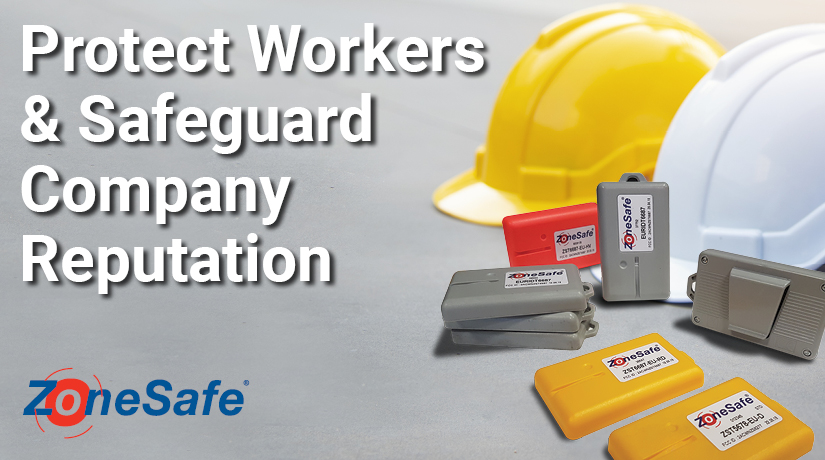 Safety at work is the legal and moral responsibility of all employers. Every year in the UK, thousands of people sustain serious and life-threatening injuries through accidents at work that are often avoidable. With this in mind, safety must always feature at the forefront of an employers mind with constant consideration of evolving threats and the measures that can be taken to reduce risk.
Common workplace accidents
The most common sources of non-fatal workplace accidents according to HSE data, follows the same trend as previous years and are noted below:
Slips, trips or falls on the same level (29%)
Handling, lifting or carrying (19%)
Being struck by a moving object (11%)
Acts of violence (9%)
Falls from height (8%)
Workplace injuries have a serious effect on individuals, families and colleagues while costing businesses in terms of overall productivity and financially. The damage to a business name or brand can be enormous with frequent workplace accidents having a devastating effect on morale and reputation.
The  HSE estimates workplace injury costs the UK economy more than £5 billion every year. Data from 2019/20 shows employers reported almost 66,000 non-fatal employee injuries at work. According to RIDDOR data about a quarter of these cases resulted in absence from work of more than 7 days and the Labour Force Survey (LFS) estimates 6.3 million working days were lost due to non-fatal workplace injuries. On top of the obvious concern for the welfare of staff, this is a huge number of working days lost and places a substantial burden on day-to-day business operations.
Taking measures to reduce risk saves lives, reputation and money in the long term. With the personal and human cost of workplace injury combined with the economic impact, businesses must take a proactive approach to identify and address safety concerns, devise strategies for injury prevention and employ the appropriate systems and equipment to minimise risk.
How can Zonesafe help?
ZoneSafe systems are designed to help prevent commonly occurring workplace accidents by raising situational awareness and alerting workers to safety hazards. We design and deliver intelligent safety solutions to a variety of sectors and work environments across the globe utilising innovative technology which can be adapted to work in almost any situation to improve safety across entire work sites.
Safety detection technology is used to create safer working environments protecting people, vehicles, assets and infrastructure.
In many cases, active tags are worn by personnel, fitted to assets or set up around hazards. They are identified by the system when entering the detection zone. This triggers an audible visual alert, warning vehicle operators of the tag's close proximity to the vehicle. ZoneSafe tags do not require line of sight and will be detected regardless of obstructions, blind spots or poor visibility making them suitable for a wide range of worksites.
System features
Full 360 Degree Detection of Proximity Tags
Single or Multiple Detection Zones
Detect Proximity Tags up to 10 Metres Distance
Works Around Blind Corners and Obstructions
Options Include Vehicle detection, access control, activated signage and Slow-Down
Cloud-Based Management Tools with Data Dashboard, Analytics, Reports and Alerts
It is important to remember that by improving awareness and alerting workers to potential hazards, many workplace accidents can be avoided. For more information on our applications and how they can help you improve site safety, protect workers and safeguard your company reputation contact us.