Four reliable tips to really guarantee your investment in proximity warning technology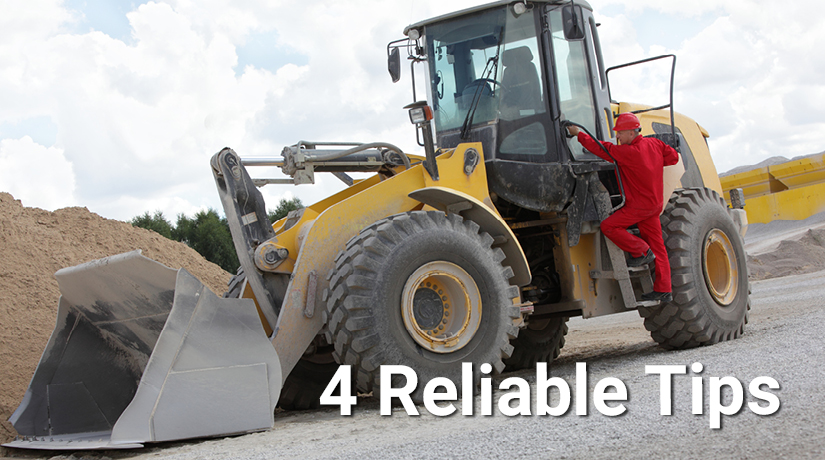 When dealing with the safety of your workforce, it's important to arm your business with a complete safety toolkit that protects people and productivity. Every safety incident provides a learning opportunity to create a better understanding of why accidents happen and this information can then be used to ramp up your safety systems.
More and more businesses are turning to technology to help, with advances in safety technology making effective worker protection more accessible than ever. Proximity warning technology protects workers by alerting operators and pedestrians when in close proximity and stopping accidents before they happen. But let's face it; technology costs money and every business needs to ensure they will see real benefits when making a financial commitment.
When making the decision to invest in proximity warning technology, It's important the technology forms part of a whole solution, encompassing procedures, training, and clear overall safety culture within your organisation. If you have a situation where close proximity breaches repeatedly take place, you can't just fix the problem by spending money on proximity warning systems. To get the most from your investment, you need a whole solution bringing everything together.
Four reliable tips to really guarantee your investment in proximity warning technology
1. Introduction
When introducing any new system, it's important that the people who will be using it know how it works and understand why the investment in proximity warning technology has been made. By gaining a full understanding of the technology's use and benefits, users are more likely to buy into the change.
Nobody knows the system better than the manufacturer or vendor, so take advantage of their knowledge and accept training opportunities if available. During installation, providers should offer system experts to fully explain how the solution works and unlock all of its various features.
At ZoneSafe, we are passionate about our products – we want our customers to see dramatic results and we want to create a safer work environment. We work with our customers to not only install the system but also provide instruction on use, functionality and troubleshooting.  We often run practical exercises and testing onsite to ensure the system works in your environment. We can also offer training to your workforce or to your company trainers so that they can cascade equipment use information to the operational team.
2. Training
When introducing any new tech, the importance of training can't be underestimated. Operators need to really understand how to use the technology and have thorough knowledge of the correct company procedures around its operation. By providing effective ongoing training to support new procedures and equipment, staff are more likely to accept the change and see the personal benefit to them and to the business. There's no point in spending money on the latest state of the art equipment and technology if nobody understands what it does or why.
Refresher training should also be considered to ensure ongoing understanding of the system in relation to changing safety procedures or legislation. This should also cover any in-house incidents. Everyone involved with new technology should receive introductory and ongoing refresher training including temporary and contract staff.
We recommend initial and refresher training on ZoneSafe technology be delivered either independently or as part of the wider company safety training program. A good training programme should combine theory and practical elements and relate to the specific safety concerns and risks within your operation and use real examples.
3. Communication
Communication is vital when introducing new systems or procedures to your workforce. Training staff who will use the technology is a given but it's also important to communicate the decision around making the investment and its benefits to the wider business.
Proximity warning systems are widely used with great results but it isn't unusual for new equipment to be met with suspicion by staff who don't understand the reasoning behind it. When you invest in safety, it communicates to your workforce that you care about your business and your people; so tell them! Include information in the company newsletter to help motivate the team and consider sharing real data from the system that shows where there has been a reduction in safety incidents as a direct result of the PWS.
Following introduction, it's also useful to continue to ask staff questions and gather feedback on how they find the new system – use this information to make improvements if needed.  When something is new, there may be teething problems and It is often the case when one person is having difficulty with the system, there may be others who feel the same but haven't spoken up.
4. Procedures
Clear safety procedures are of course crucial, especially in high-risk worksites  – they create standardised processes and offer a quick point of reference when needed. Make sure company procedures are updated and communicated when PWS is being introduced.  Procedures should include step-by-step instructions in a user-friendly way.
Safety procedures form a part of an overall strong safety culture within your business and ensure everyone works to the same standards. When you invest in your people and combine robust procedures and training with safety solutions that really work, you will find it easier to predict and prevent serious accidents from happening. This enables your team to work to its peak productivity and performance in the safest possible way.
Talk to us today to learn more about the investment in proximity warning technology. Find out how proximity warning technology really helps worksite safety by reading our previous news article here. To understand more about ZoneSafe's range of safety solutions, click here.
Contact us today to discuss your requirements:
Call – +44 (0)1202 868000
Email – sales@zonesafe.com
Or complete our contact us form here.
Don't miss your chance to join the ZoneSafe Newsletter. From health and safety news, case studies, new products, even sector-specific safety solutions - make sure you leave your email address to find out everything ZoneSafe.