>
>
Three Ways ZoneSafe Proximity Warning Systems See The Unseen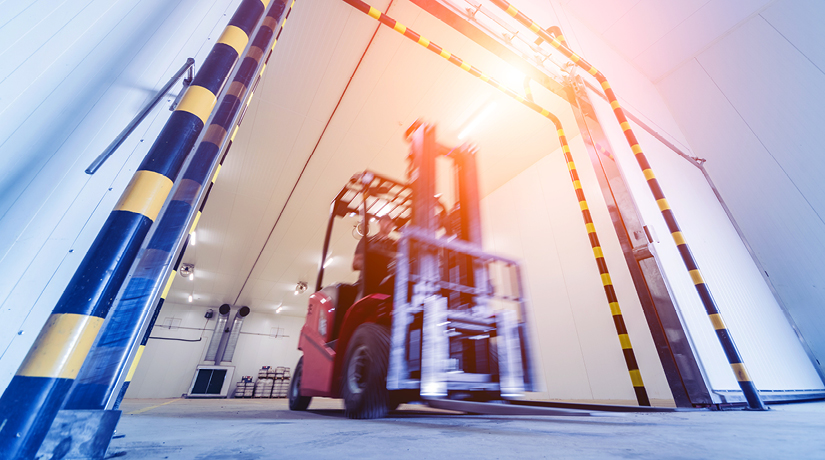 Three Ways ZoneSafe Proximity Warning Systems See The Unseen
The Health and Safety Executive (HSE) recently published figures for fatal accidents at work during the period from April 2021 to March 2022. The figures show a total of 123 fatal work-related accidents in Great Britain, with the three most common causes continuing to be; falling from height (29), being struck by a moving vehicle (23), and being struck by a moving object (18).
The number of deaths in 2021/22 is lower than the previous year, and the UK has thankfully seen a long-term downward trend in the fatal injury rate earning the country a reputation as one of the safest places in the world to work. All fatal accidents are tragic, and on investigation, they are often avoidable when robust systems and procedures are in place. Employers must commit to taking all measures possible to avoid both fatal and non-fatal accidents at work.
While achieving a zero-harm workplace might not always be possible, it is a vision worth working towards. All businesses and especially those in high-risk industries must always prioritise worker safety.
On busy work sites where heavy machinery and manual handling equipment are commonly used, it's often difficult for workers to see the risks around them. Workplace conditions don't always lend themselves to broad situational awareness, but there are ways in which risks to workers can be mitigated even in the most challenging environments.
ZoneSafe proximity warning systems make it possible to 'see the unseen' and alert people to the hazards around them before an accident takes place.
See through obstacles
See-through obstacles – ZoneSafe uses Radio Frequency Identification (RFID) technology to create a 360-degree detection zone around vehicles, assets, crossing points and walkways. The system is not affected by obstacles or environmental conditions such as dust or smoke and can detect hazards regardless of obstructions in the line of sight.
"The system wraps around obstacles like water, finding people and hazards that are otherwise not visible" Nick McCrea – Gray Forklifts
Remove blind spots and blind corners – Blind spots on vehicles with buckets or heavy loads such as shovel loaders and forklifts create reduced visibility for drivers. Although vehicles are fitted with external side-mounted and rear-view mirrors, drivers still experience times where visibility is fully or partially obstructed. ZoneSafe offers a suite of products designed to remove the risk by effectively removing blind spots as the system continues to 'see' hazards and raise the alarm without line of vision.
Blind corners present a real challenge in both large depots and in workplaces with limited space such as warehouses and factories. The ZoneSafe Gobo projector helps to prevent collisions in high-traffic and blind-spot areas by projecting highly visible safety messaging onto the floor. The system interacts with vehicles by automatically projecting signage onto the floor within a flexible range from 3-15m to alert pedestrians in the area that a vehicle is coming around the corner.
Remove risk from reversing vehicles – Nearly a quarter of all fatal accidents involving vehicles and pedestrians take place during reversing. The HSE recommends businesses remove the need for reversing altogether if possible by setting up one-way systems but of course, this isn't always available in every workplace.
ZoneSafe dramatically improves safety around reversing vehicles by 'seeing' the hazard and alerting drivers of obstacles and people out of their line of sight. Tagged personnel in the area are also alerted to the presence of a vehicle prompting them to exit the area.
What is a Proximity Warning System? ZoneSafe Proximity Warning Systems alert users to the impending risk of collision. The system supports safety workplace initiatives by dramatically reducing the opportunity for vehicle/pedestrian collisions.
How does it work?
A detection antenna is fitted to the vehicle creating a 360-degree invisible detection zone around the vehicle and will detect ZoneSafe tags up to ten metres away.
An in-cab control unit is also fitted to the vehicle within the operator's reach. The ZoneSafe control unit is positioned next to the driver inside the vehicle. When a tag is detected, the control unit alarms warning the driver of the vehicle's close proximity to the person wearing the tag.
Personnel working in the area wear active RFID tags – these can be fitted to clothing, worn on a lanyard or simply placed in the pocket. When tags are detected by the antenna, the alarm sounds. The tag will also vibrate, warning of any approaching vehicle (only when Vibratags are used).
The detection zone is an invisible bubble around the vehicle which detects ZoneSafe tags. The zone can be adjusted to detect tags up to 10 metres away detecting through walls, racking and around corners. When the detection zone is breached, an audible/visual alarm alerts the driver of pedestrians in close proximity.
Contact ZoneSafe to discuss your workplace safety concerns and "see the unseen".