Vehicle Detection Anti-Collision System
Reducing the risk of accidents between moving vehicles with vehicle to vehicle detection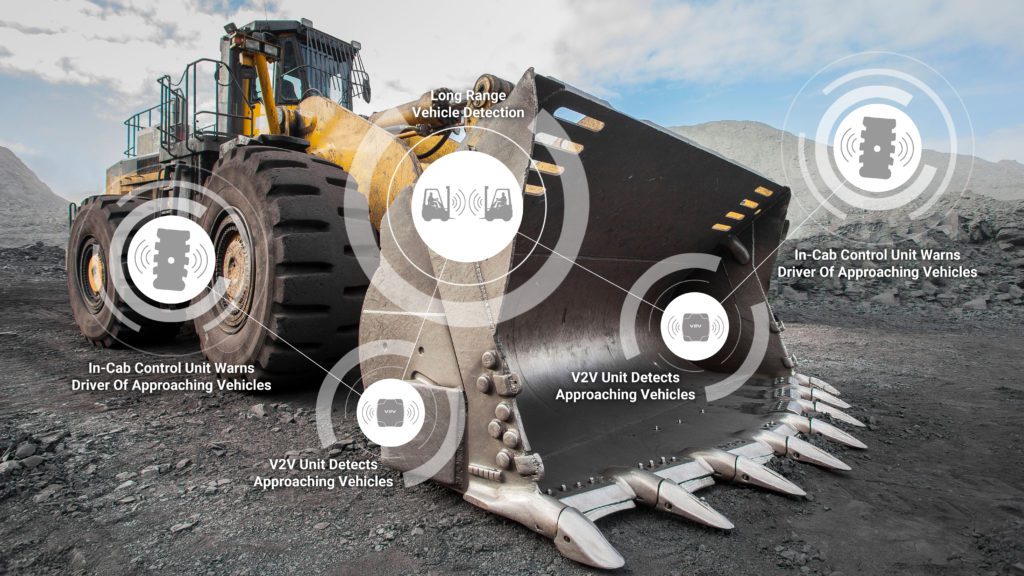 ZoneSafe Vehicle Detection Anti-Collision System reduces the risk of accidents between industrial vehicles moving around on site.
Reduce impacts and collisions

Long range vehicle detection up to 50 metres

2 detection zones - outer pre warning and inner warning zones

System fits to any industrial vehicle

Simple and easy configuration

Different audible alarm tones differentiate between pre-warning and inner warning alarms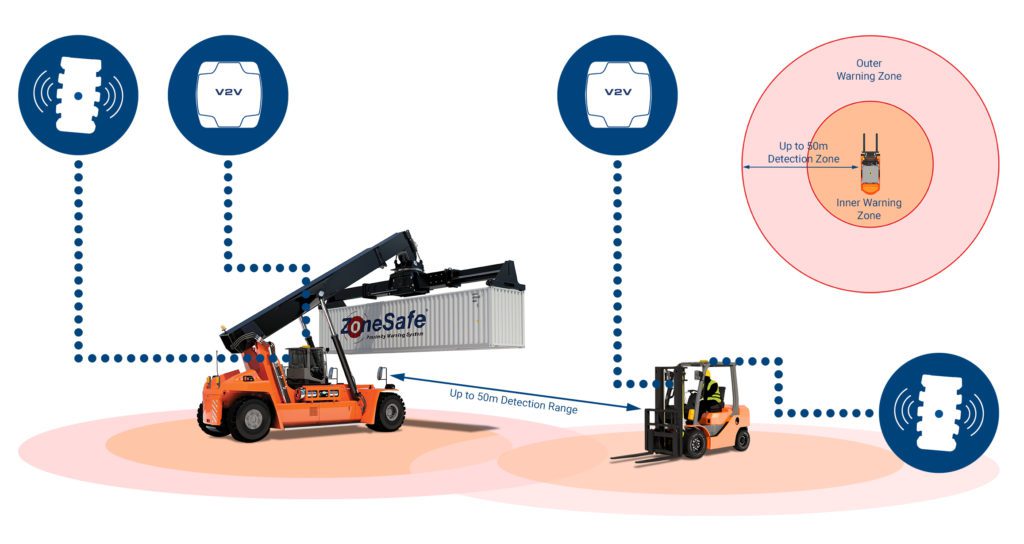 ZoneSafe System Components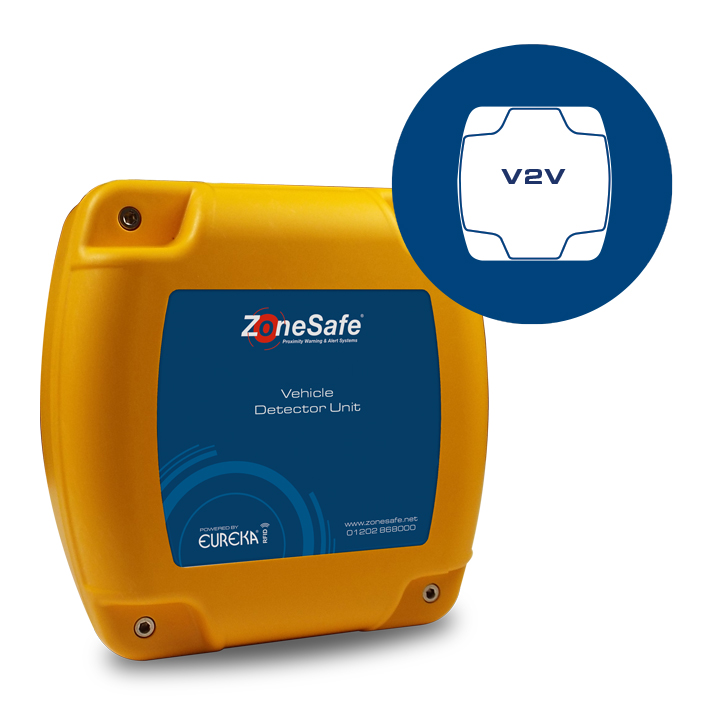 ZoneSafe Vehicle to Vehicle Unit
The ZoneSafe vehicle to vehicle anti-collision unit is usually installed on the roof of a vehicle. Using line of sight, the system detects vehicles fitted with the same unit up to 50m away and sends a signal to the control unit.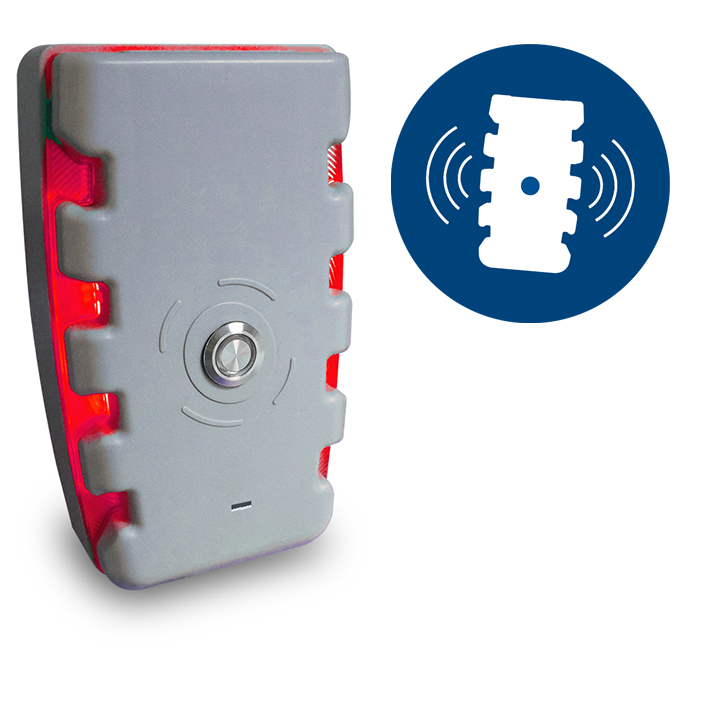 ZoneSafe Control Unit
The ZoneSafe control unit is positioned next to the driver inside the vehicle. When other vehicles are detected, there are two configurable warning alarms, pre-warning zone and inner warning zone alarm when vehicles get closer.
ZoneSafe Vehicle to Vehicle Detection System
Create safer places to work using ZoneSafe Vehicle Detection Anti-Collision System. Detect approaching vehicles up to 50 metres away warning the driver of initial detection and also when a vehicle is in close proximity. For more information about how the system works, click on the button below to download the ZoneSafe solution.
Download Solution
Helping you achieve zero work related injuries in your industrial working environment
Specialising in the prevention of accidents, our technology has provided industrial safety solutions for over 30 years. Working together with our customers, we create safer places to work in many different industries all over the world today, tomorrow, and for future generations. Let us solve your safety challenges.
"Detecting vehicles at the earliest opportunity is extremely important to us in order to reduce the risk of an accident between moving vehicles. Giving the driver a second warning if another vehicle gets too close further reduces the accident risk."
Clients we've worked with
Our Experience Speaks for itself
years experience in providing smart detection safety solutions
We've reduced the risk of injury to more than 16000 people in the last year
We've significantly increased the safety of our customers in over 25 countries worldwide
Get in touch
ZoneSafe Head Office
Avonwood Developments Ltd,
Knoll Technology Centre,
Stapehill Road, Wimborne,
Dorset, UK, BH21 7ND
Call Us
+44 (0)1202 868000
Email Us
sales@zonesafe.com